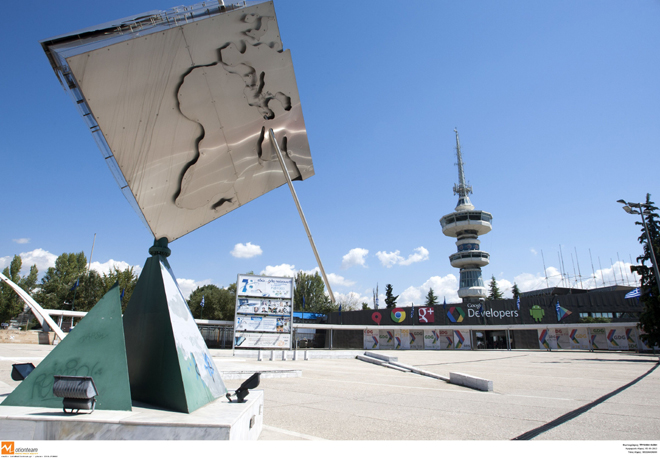 By Spiros Sideris – Athens
Draconian security measures will be taken at the end of the week in Thessaloniki, due to the protests planned by social organisations, in view of the opening of the Thessaloniki International Fair (TIF) and the Prime Minister's speech at the "Vellidio" conference center on Saturday morning.
According to information, around 3500-4000 police officers will be utilised in the city. There would be an intense presence of cyclists and teams of DELTA and DIAS at the city streets in the middle of the week, while the traffic police will proceed with the partial interruption of traffic during the  days and hours of the demonstrations. Police officers will be taken from Thessaloniki and other neighboring areas, as well as from Attica. The goal this year is to have episode-free demonstrations and for the events of the opening of the TIF to take place seamlessly.
This year, once again the protests will start with the trade union representatives from the police, firefighters and the coast guard, who on Friday, September 5 at 18:00 will hold a nationwide protest rally of uniformed occupations at the White Tower and then will probably march to the Ministry of Macedonia-Thrace.
The "baton" will take on Saturday at 18.00 GSEE, ADEDY and the Labor Centre of Thessaloniki, who have planned a gathering at the Venizelos statue involving sacked cleaning women from the Ministry of Finance, while at the same time there will be a concentration by PAME in "Aristotle" Square.
Mobilisation in "Kamara", again at 18.00, will be held by members of the extra-parliamentary Left parties, with the participation of antiauthoritarians.
In addition, the Chalkidiki and Thessaloniki committees against gold mining call for "a massive, independent self-mobilization", as they say, in Thessaloniki on Saturday, September 6 at 17.00 in the church of "Hagia Sophia".
There is also the possibility of the friends of the sports team ARIS to go ahead with mobilisations on Saturday .
In the "Vellidio" conference center, and not in the "Corona" hall of the TIF will take place the inauguration of the 79th Thessaloniki International Fair from Prime Minister, followed by his speech at 10:30 am on Saturday, September 6.
It is the first time that Antonis Samaras will speak as a Prime Minister at the "Vellidio" conference center, since in this area he had spoken only as opposition leader, during Goergios Papandreou government.
Immediately after his speech Samaras will visit booths of the 79th TIF and then will go to the Ministry of Macedonia-Thrace, where he will meet with representatives of organisations.
On Tuesday, the Prime Minister will meet in Athens with representatives of the productive bodies of northern Greece, in preparation of his visit to the 79th TIF. Also present in this meeting will be Macedonia-Thrace Minister, George Orfanos.