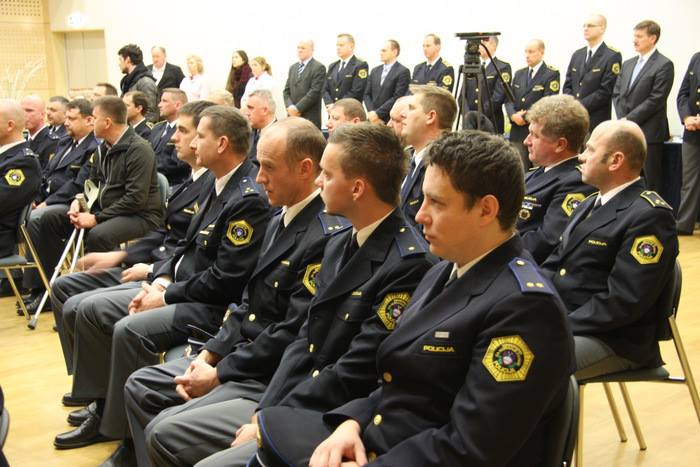 Ljubljana, November 18, 2015/Independent Balkan News Agency
Slovenian police started a general slow-down strike on Wednesday morning, demanding the implementation of promises made by several previous governments which they say should lead to pay rises of up to 35%. They also demand special bonuses for specific police duties and the hiring of new personnel.
The action started with a rally in front of the Government Palace in Ljubljana, with police officers gathering there in some 20 vehicles and symbolically bringing a piggy bank with them.
Radivoj Uroševič of the Police Trade Union (PSS) said in a statement for the press as the strike started that police officers would look not to affect citizens with the industrial action.
According to Uroševič and Zoran Petrovič of the smaller Trade Union of Slovenian Police Officers (SPS), all measures related to the strike are directed against the government.
Uroševič stressed that police officers would respond to all emergency calls, while they are asking for understanding from citizens if they take longer to process non-emergency requests.
Police are limited in their strike activities by legislation mandating that they have to carry out all urgent and security tasks.
Police trade union representatives will meet government negotiators again in the afternoon, and according to Petrovič they expect the government to provide a clear answer to the strike demands.
Source: SloveniaTimes