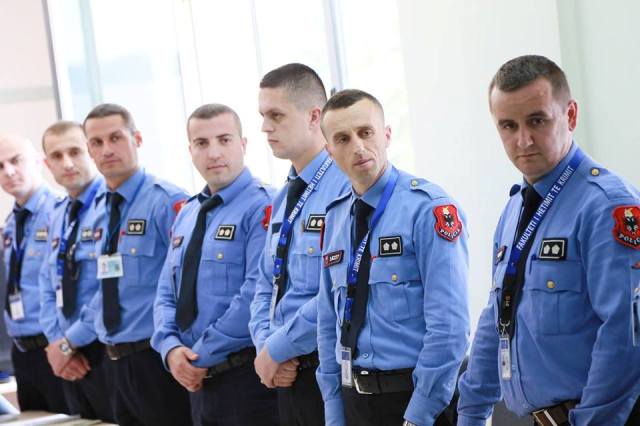 Tirana, 12 October 2016/Independent Balkan News Agency
The Albanian government has decided to increase salaries for State Police officers by 17%, in an effort to balance salaries with a part of the state administration.
Minister of Interior, Saimir Tahiri said today that as of January 2017,  salaries for 11 thousand police officers will go up by 17% and for the rest of police staff in the country, salaries will increase 10 to 15%.
Tahiri said that from 2005 until 2013, State Police, police was financially abused by the government of former Prime Minister Sali Berisha.
"A police officer was paid 34% less than other employees of the public administration. A police officer of the General Patrol was paid less than a cleaner who worked in the administration", said Tahiri, adding that "it is pointless to make a comparison with salaries of police officers in the region".
In fact, Albanian Police has the lowest salaries compared to any state in the region, let along the European Union. A police officer is currently paid 450 euros a month and two times more depending on the grades.
Police also benefits a 5% increase in monthly salaries, as pay increase for years of seniority has entered in force.
Some say that the increase of salaries is a good stimulus in the efforts that the government is making to fight corruption and bribery, mainly for criminal proceedings for trafficking and other crimes, which makes some officers see these salary increases as insignificant. /balkaneu.com/