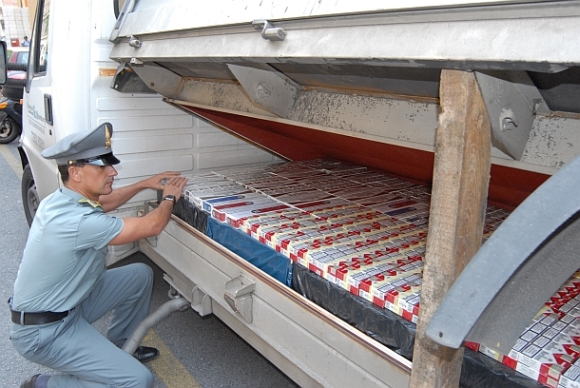 Banka Luka, May 21, 2015/ Independent Balkan News Agency
By Mladen Dragojlovic
Police agencies from BiH and Croatia join forces in order to break a chain of drug and cigarettes smuggling between the two countries in region of Trebinje – Dubrovnik.
As director of Republic of Srpska police, Gojko Vasic, said on a press conference in Banja Luka, the total number of those arrested in BiH is 17, while the Croatian police has arrested seven persons. During operation "Mask", as it is the code name of this operation, police seized more than two kilos of marijuana, 1,700 boxes of cigarettes, five vehicles, cell phones and several guns.
"One police officer was arrested a month ago when he tried to smuggle certain amounts of narcotics. Three police officers were arrested this morning", Vasic said.
He added that 15 of those arrested in BiH are from the Trebinje region, one is from Banja Luka and one is from Sarajevo. This last one was arrested by the police of the BiH Federation.
BiH Prosecution office, in a press release, explained that operation "Mask" is divided in two parts. One is smuggling of cigarettes, and another is drug smuggling. For drugs smuggling, police officers arrested eight persons, while nine of them were arrested for cigarettes smugling.
"This group was active in smuggling of cigarettes and narcotics from BiH to Croatia in the region of Dubrovnik, where it was sold on the streets", it was announced.
Vasic said that the police operation begun in November last year and that police agencies from the two countries followed the suspected persons. A month ago, Croatian police had information that a police officer from Trebinje passes over border with narcotics. He was arrested near Dubrovnik.
"Several of the persons who arrested today are well known in police agencies and have police records", Vasic told the media.
Croatian media reported that several persons, including the owner of one popular coffee bar in this city, were arrested and the operation continued in the afternoon.. Some of the suspected were not arrested and the police has issued a warrant.