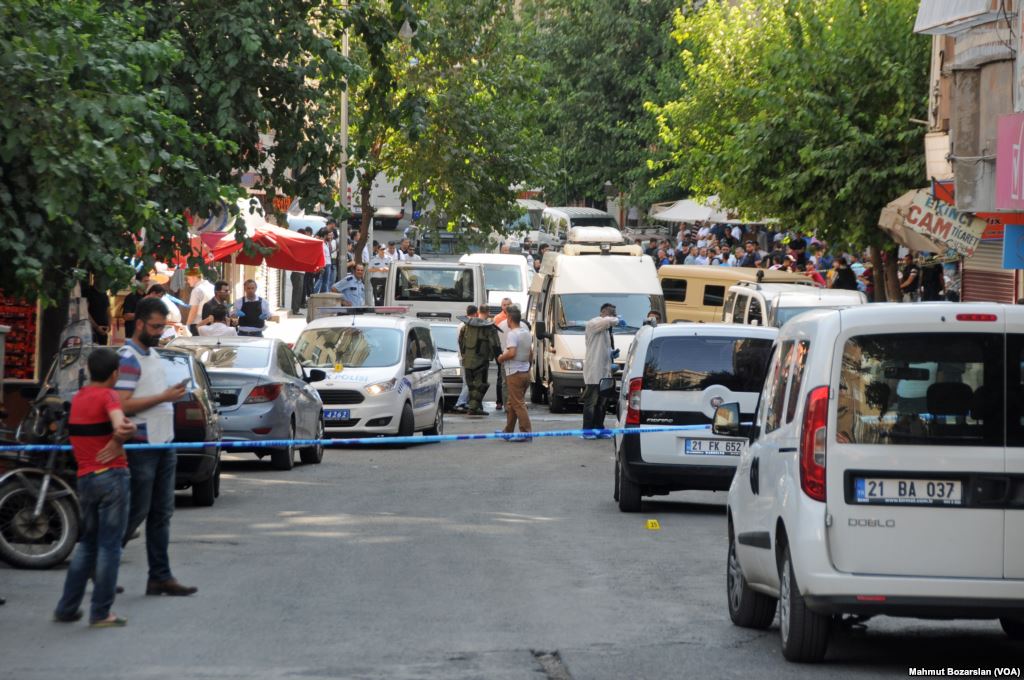 Ankara, October 26, 2015/Independent Balkan News Agency
Two police officers and seven Islamic State of Iraq and the Levant (ISIL) militants were killed on Oct. 26 in a major operation in Turkey's southeastern Diyarbakır province.
Deputy Prime Minister Numan Kurtulmuş told reporters in Istanbul that 12 ISIL militants were captured in the operation while five police officers were wounded.
Police organized simultaneous operations on 17 houses suspected of harboring ISIL militants at around 3:00 a.m. on Oct. 26.
Security teams raided a detached house in the Huzurevler neighborhood of Diyarbakır's Kayapınar district as part of the operation.
As soon as the police entered the compound, militants detonated a remote-controlled explosive previously placed in the house's garden, wounding seven officers from the special operations team.
The injured officers were transferred to nearby hospitals.
Two policemen succumbed to their wounds and five other officers were being treated at the Dicle University Medical Faculty Hospital.
Meanwhile, seven ISIL militants were killed and 12 were apprehended by the police.
Turkey has stepped up anti-terror operations against ISIL after a terrorist attack carried out by two ISIL suicide bombers killed 102 people in Ankara on Oct. 10.
Source: The Journal of Turkish Weekly