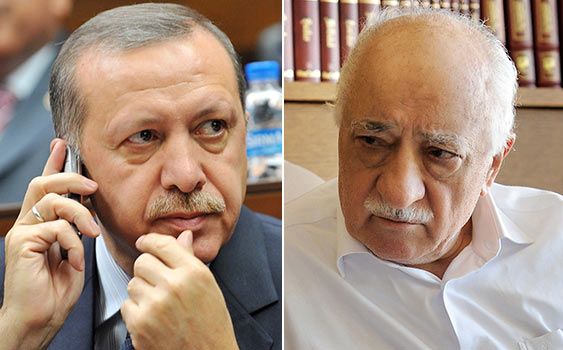 Ankara, March 13, 2015/ Independent Balkan News Agency
The young man who shouted slogans against Erdogan was sent to prison
Thirty five persons were arrested in Turkey on charges of being part of an organization that performed illegal wiretappings. Among those arrested are many cities Chiefs of Cecurity and police officers.
All of the arrestees are interrogated on charges of illegal wiretappings of phone conversations between government officials and ministers, but also of Recep Tayyip Erdogan. According to the Turkish press, most of the defendants probably have an affiliation with the Islamic movement of Hizmet of Imam Fethullah Gulen, who is accused by the Turkish government of being the leader of an "illegal terrorist organization". Gulen was once the closest friend and associate of Erdogan.
In Kayseri, young Aykutalp Yasar was sentenced to 14 months imprisonment because during the Gezi episodes in 2013, he had shouted the slogan: "Erdogan, you are a dictator". The Yasar was taken to prison after the sentence was approved by the Supreme Court.
On the issue of the schoolgirls of the three British women who went to Syria to join the Islamic State, Foreign Minister of Turkey Mevlut Cavusoglu announced that the Turkish police arrested a foreign agent who helped the three girls to pass to Syria.
"He was revealed to be someone who worked for the intelligence service of a country that belongs to the international coalition" under the US which fights against the Islamic State", Cavusoglu said, without announcing the country.