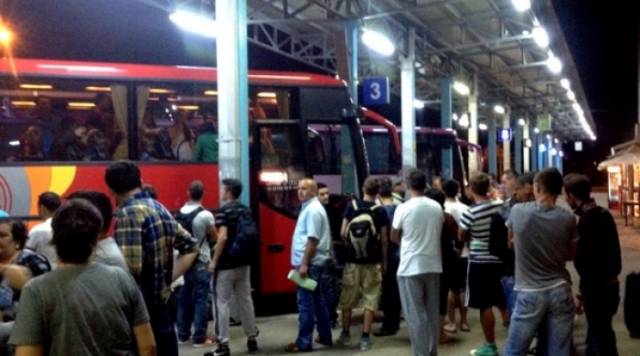 Pristina, July 9, 2013
The large numbers of asylum seekers that leave Kosovo through Serbia has been decided to be stopped by the government of Kosovo through the use of police.
After reports that everyday five buses leave Pristina with people who want to leave Kosovo, has forced the government to take this decision.
The government of Kosovo has planned this along with the State Prosecution and police.
The Minister of European Integration, Vlora Çitaku said that the government is closely working on this issue with the countries of the European Union with the scope of repatriating asylum seekers who have reached European countries.
"The government is aware that 4 thousand Kosovar nationals have been held in Hungary. This trend is growing", said Çitaku.
Çitaku said that several institutions are cooperating on this. "In the coming days we will have a meeting with the Minister of Interior, with the General Attorney and head of Kosovo Police in order to coordinate our actions with the scope of preventing this phenomenon", said she.
Meanwhile, the EU office in Kosovo has expressed its concern in regards to the growth of the number of illegal emigrants from Kosovo toward EU member countries. /ibna/