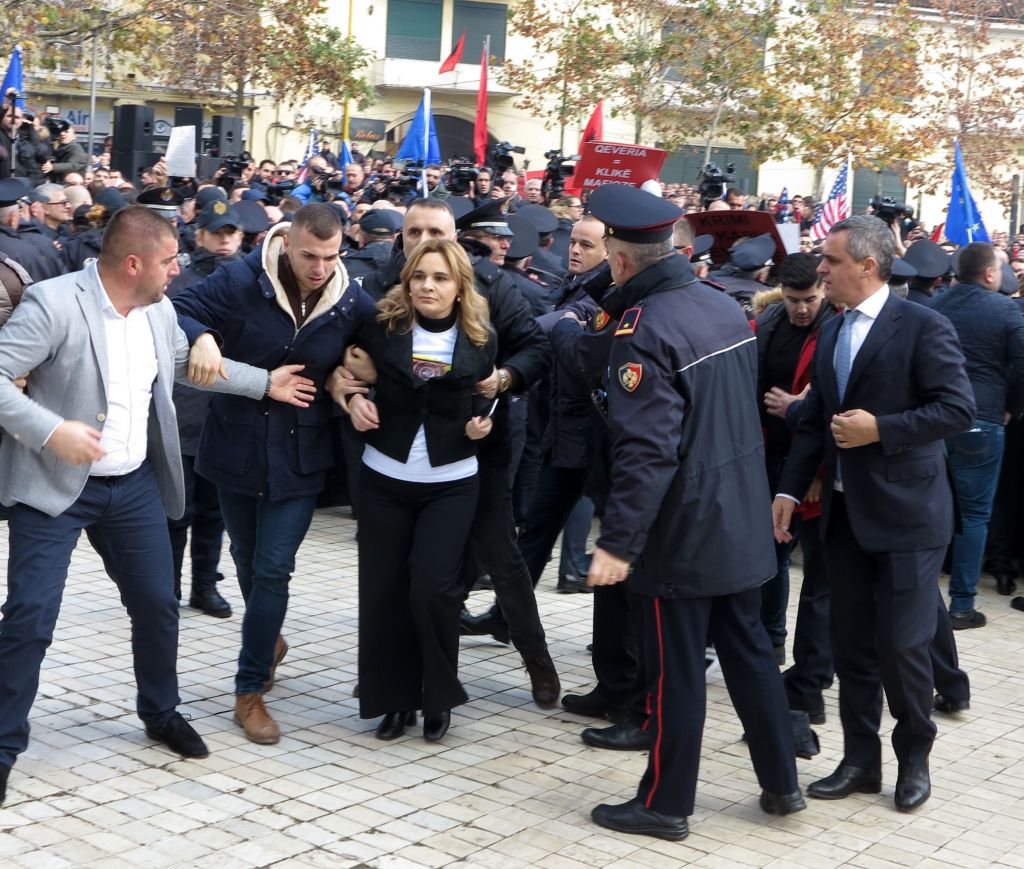 DP's reaction: Responsibility for every attempt which is made to prevent the right of Albanian people to protest against a ruling class which has come in power by stealing votes, will fall upon this government of thieves and its chief! Albanian people are the true sovereign in the Republic of Albania!
State Police issued another warning on Friday that in tomorrow's protest (Saturday) there will be violent acts which will be perpetrated by people who attend the protest for this specific purpose.
In its statement, State Police has also quoted opposition leaders, claiming that they have called for people to commit violent acts during Saturday's protest.
Meanwhile, State Police says that there are also people who are ready to commit violent acts during the protest.
"Besides the statements, heated political discourse and calls for violence articulated by representatives of the opposition and media, State Police have collected information on given individuals who have criminal records and who are getting ready to commit violent acts during Saturday's protest. These people have been organized by the Democratic Party", police said.
State Police also called on the organizers of this protest to distance themselves from people who call for violence and people with criminal records.
"Those people who do not intend to participate in the protest are asked to avoid the location where the protest will take place as much as possible", State Police said.
Meanwhile, the Democratic Party's general secretary, Gazmend Bardhi reacted following the appeal issued by police: "On behalf of the Democratic Party, we would like to inform State Police that there's only one person with connections to crime and there's only one person who is interested on committing violence. His name is Edi Rama".
"The Democratic Party has never encouraged violence and has never had criminals within its ranks! We have no people with criminal records in our party. These people are not among protesters; they're in the government and with the government", Mr. Bardhi said.
Ignoring the decision taken by police not to allow the protest to take place in certain areas of the capital, Bardhi added: "The people are the ones to decide where the protest will be held and not the Political Police belonging to a prime minister whom Albanians and the international community no longer want to see".
For the DP, "Edi Rama and his Political Police know that the countdown has started and that nothing can stop people! United we will all be on the square to free the country from evil! Change is in the hands of united Albanians, who, as of tomorrow will be together and will no longer allow a gang of criminals to decide on their behalf".  /ibna/