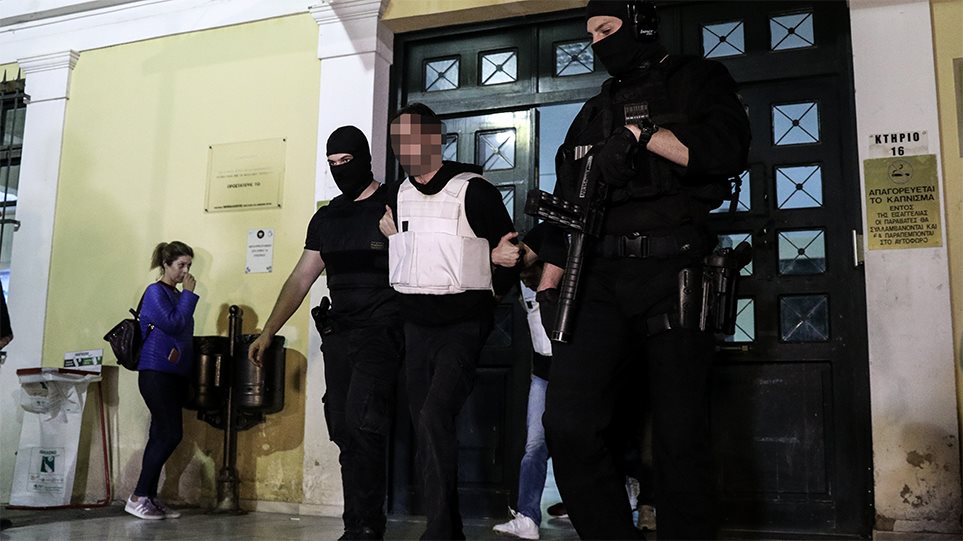 The counter-terrorism unit of the Hellenic Police dismantled the "Revolutionary Self-Defense" terrorist group, after making three arrests over the weekend.
Authorities uncovered ammunition and weapons at the home of one of the group's members. Two men and a woman were arrested on charges of participating in terrorist activities, while another fifteen individuals were also remanded into custody on terrorist suspicions.
According to local media reports, the group's safe-house in the northern Athens suburb of Holargos was used to hide significant amounts of explosive materials. Police sources suggest this finding could mean the "Revolutionary Self-Defense" was planning attacks in collaboration with other known terrorist groups.
Lefteris Hardalias, the chief of the police's Counter-Terrorism Agency said: "Fortunately, our intervention was timely…What is frightening, is the amount of explosives they possessed."
Assault rifles, guns, detonators, dynamite, TNT and grenades were also found in a sweep by police and a series of raids on other houses connected to the terrorists. The group is also believed to have carried out armed robberies in the Greek capital.
Prime Minister Kyriakos Mitsotakis congratulated the police force and Ministry for Citizen Protection for the arrests. He went on to promise that his government will "finish with the problem of domestic Greek terrorism once and for all."
One of those arrested previously spent almost eight years in prison for his participation in the "Revolutionary Struggle" terrorist group.
Meanwhile, the Senate of the Athens University of Economics and Business announced it will shut down the university this week following the discovery of items authorities believe would have been used by rioters in coming days./ibna