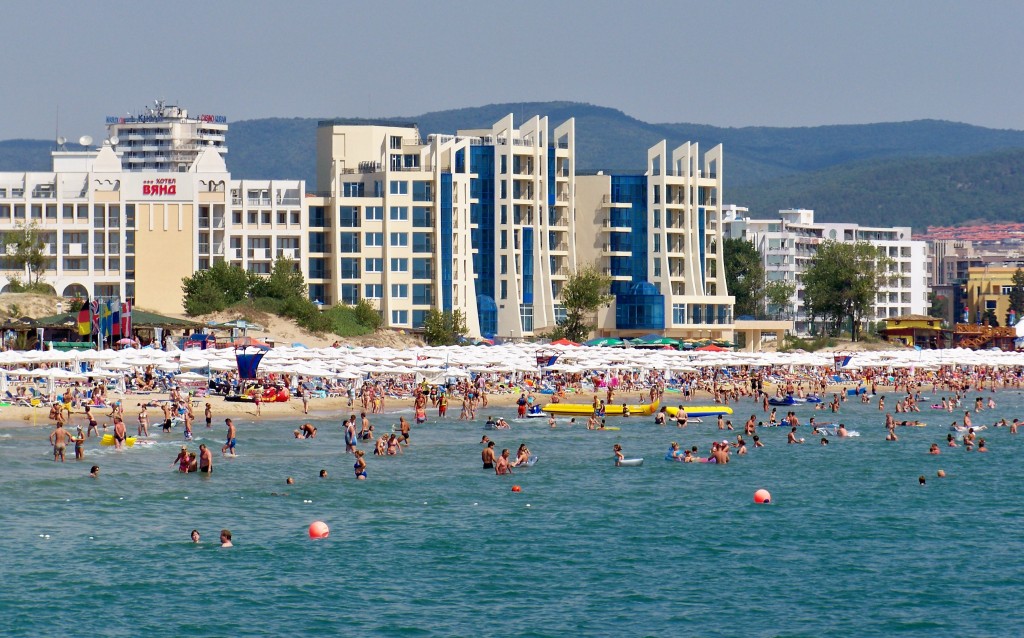 Sofia, June 21, 2016/Independent Balkan News Agency
By Clive Leviev-Sawyer of The Sofia Globe
Sparks are flying between hoteliers and police in Bulgaria's mass-tourism Sunny Beach resort on the Black Sea coast because an Interior Ministry plan to put up checkpoints in the resort.
The ministry plans to put checkpoints at every entrance and exit in Sunny Beach, with round-the-clock policing.
Police will monitor who goes in and out of the resort and will check cars and goods. There will be stricter monitoring of "alcohol tours".
Organisers of such tours will have to provide in advance lists of participants, and the Interior Ministry will check if those on the tour include minors.
Bulgarian authorities have been stepping up security at summer resorts on the country's Black Sea coast, especially after a shootout at a Sunny Beach beach bar earlier in June that left one person dead and others injured.
Bulgaria's Darik Radio reported Blagoy Ragin, chairman of the board of the Bulgarian Hotel and Restaurant Association, as saying that Sunny Beach hotel owners did not agree with the idea of the police checkpoints throughout the resort.
"There are sparks over these border checkpoints because they (the hotel owners) do not see the point," Ragin said.
"My colleagues were worried at the outset, that at these border checkpoints they would be checking passports and so on. On the contrary, the Interior Ministry's goal is to have uniformed police there, so that the clients – foreigners and Bulgarians – are reassured that the bad guys won't disturb the peace. That's how I understand it," he said.
On June 17, the Interior Ministry said that a coordination centre would be set up to enhance security for residents and tourists at the country's Black Sea coastline.
The Interior Ministry has promised an "uncompromising" approach to anyone who breaches the peace and commits crimes.
The approach to anyone violating public order and committing crimes would be equally uncompromising, the statement. "That is our firm vision in principle and we will follow it."
After the night-time shootout at the Sunny Beach bar, the country's authorities rushed to mount high-profile tax and police raids at the Black Sea coast summer holiday hotspot.
Bulgaria's National Revenue Agency says that it will carry out large-scale checkups in resorts along the country's northern Black Sea coast from July 1. Along with the tax inspections, there will be checkups by officials from the Interior Ministry, Customs Agency, Food Safety Agency and the Consumer Protection Commission.