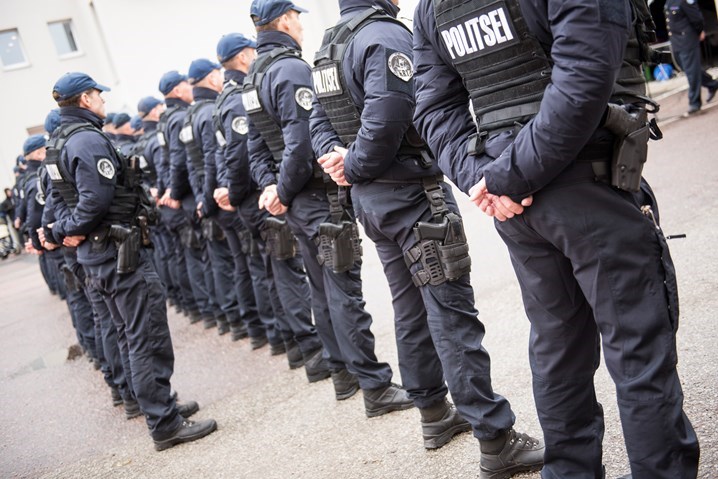 Slovenian police have confiscated 865 kilo of drugs in what they described Friday as one of the biggest busts in recent years that dismantled one of the biggest international drug trafficking rings in Europe.
In cooperation with the specialised state prosecution, criminal investigators were able to wrap up the investigation of a ring which trafficked illegal drugs across several European countries, head of crime investigators Branko Japelj told the press.
Police officers confiscated 216 kilo of hashish, 38 kilo of cocaine, 45 kilo of heroin, 123 kilo of amphetamines and 443 kilo of cannabis, which could fetch between EUR 4m and EUR 10m for the band of 28 people operating in 14 countries.
The police estimate the street value of the drugs at more than EUR 20m.
The Slovenian traffickers made between EUR 400,000 and EUR 1m for transporting the drugs, head of the Koper Criminal Police Dean Jurič explained.
Koper police filed criminal complaints against 19 suspects, among them one minor, for crimes carrying prison sentences of between five and 15 years. 13 of the suspects are from Slovenia, two are from the Netherlands, three from Bosnia-Herzegovina and one is Serbian national.
The investigating judge has ordered detention for five suspects, while European arrest warrants have been issued for three suspects in the Netherlands.
The international nature of the ring required cooperation with prosecution services from several other countries, including under coordination by Europol and Eurojust, explained Harij Furlan, the head of the prosecution service tasked with fighting the toughest crime.
According to Jurič the ring operated since 2014 and the sting was launched last year. During the investigation, police found out that talks were under way in Slovenia about transports of large quantities of drugs in vehicles with Slovenian license plates.
The majority of drugs travelled from Spain, the Netherlands and Italy to Germany, Switzerland, Norway, Finland and Sweden./IBNA
Source: The Slovenian Times