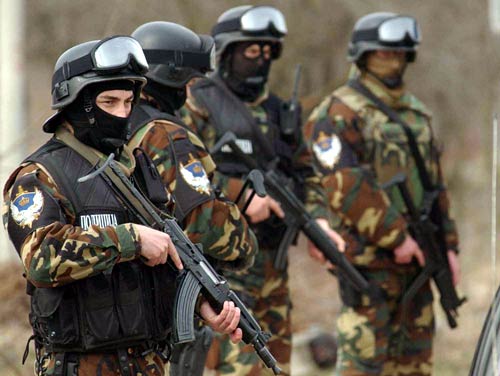 Banja Luka, April 27, 2015/ Independent Balkan News Agency
By Mladen Dragojlovic
According to first, unofficial information, an armed man came in front of the police station and, when he was asked to leave the spot, opened fire killing one policeman. Two more police officers were injured. The perpetrator was killed in the shootout.
Allegedly, the unidentified man was shouted "Allahu Akber" and is a member of the Salafi movement. Immediately after the shooting, the injured officers were transported to hospital and their lives are not in danger.
RS Interior Minister, Dragan Lukac, confirmed the attack and told the media that now is clear that the recent decision of RS Government to establish a new Anti terrorist police unit was good, but is still not in full function.
RS President, Milorad Dodik, told the media that this terrorist attack is a proof that RS cannot count on state intelligence sources.
"There was no information of a possible terrorist attack. It just tells us how many security structures in BiH are functioning and how many potential sleeper terrorists there are, who are always ready for a terrorist act", Dodik said.
He pointed out that this is an attack on the institutions of the system and that is certainly not an individual act, but everyone will try to presented it as such.
RS PM, Zeljka Cvijanovic, called on an urgent Government session, which will take a place during the night, as soon as minister Lukac arrives from Zvornik.