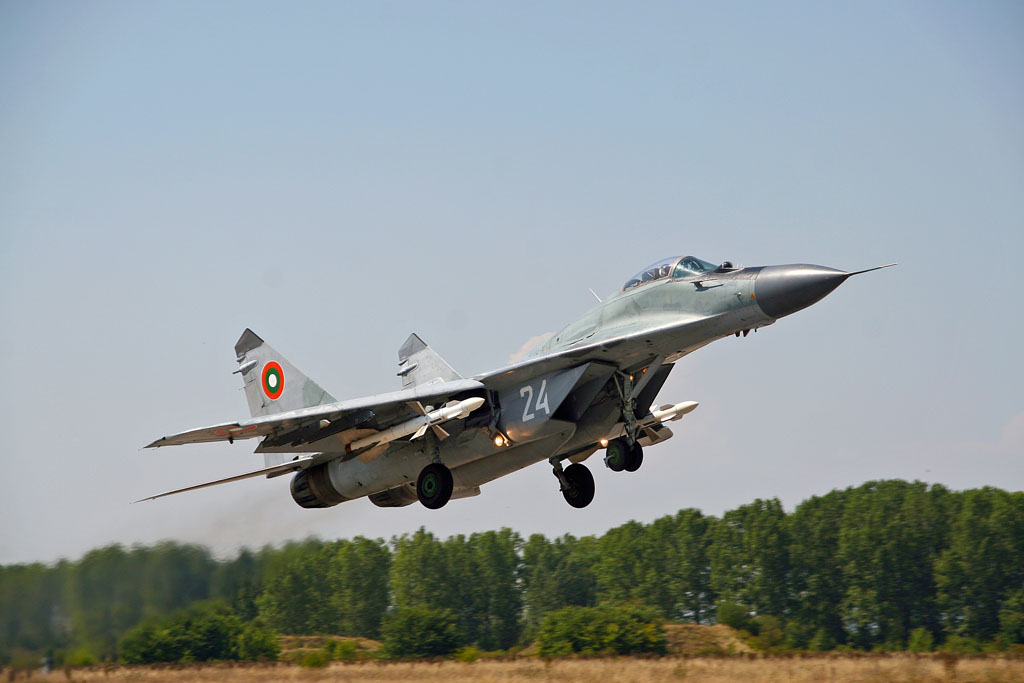 Sofia, October 15, 2015/ Independent Balkan News Agency
By Clive Leviev-Sawyer of The Sofia Globe
Poland does not need permission from Russia to modernise the Bulgarian Air Force's MiG-29 jet fighters because it is a matter of extending the flight resource of engines rather than repairing them, according to the Polish military aviation plants that will work on the fighter jets.
After the expiry of a costly contract with Russia to maintain the Soviet-made MiG-29s, Bulgaria's current centre-right government, in office since November 2014, has said it will shift the business to Poland, in a move that the Bulgarian government says will save considerable sums of money.
Furthermore, Poland alone produces most of the spare parts needed for modernisation, the Polish plant said.
If the contract between Bulgaria and Poland is signed, modernisation can begin immediately, a report by Bulgarian National Television, which visited the plant site, said on October 14.
At the plant in in Bydgoszcz, the whole process of modernisation of the Soviet MiG-29 is carried out, with repainting of the hull during testing to tests of new avionics systems and other equipment.
The Poles will modernise the Bulgarian Air Force fighter jet engines with spare parts made entirely in Poland. So they do not need a formal Russian permission for any activities, according to the military aviation plant.
Russia's reaction to the Bulgarian intention to shift the business to Poland has been to say that the Polish plant does not have the requisite licences to certify the work.
The Polish plant said that the process of modernisation of the aircraft will take about six months. The result will be to upgrade the fighters to Western standards, with equipment key to missions guarding the airspace of Nato partner countries.
Senior representatives of Polish military factories in Warsaw and Bydgoszcz indicated that the guarantees that they can undertake regarding the Bulgarian MiG-29s are those of the Polish Air Force, which has such aircraft. The plant said that it has 20 years of experience in working with MiG-29s. The Polish Air Force has 32 fighters of this kind and half of them have new Nato-standard systems.
(Bulgarian Air Force MiG-29. Photo: Krasimir Grozev)