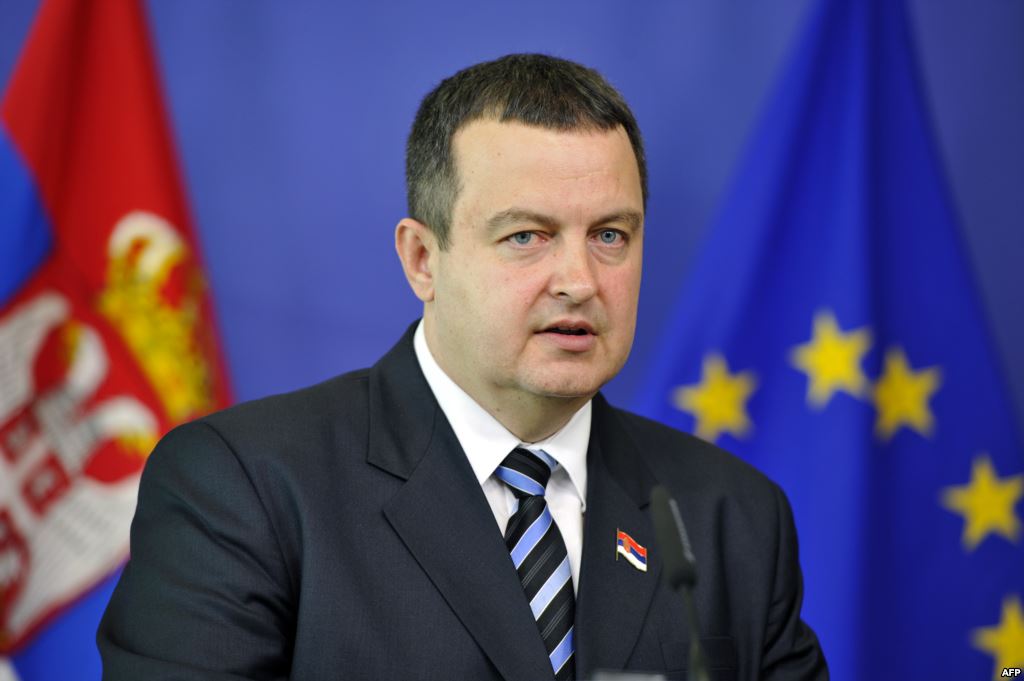 Serbia will not change its foreign policy, First Deputy Prime Minister and Foreign Minister Ivica Dacic said in a statement late on Tuesday.
He also "underlined that owing to its clear and principled policy it has changed its international position and has become a credible partner."
"Over the last five years our country managed to put up with all pressures and remain on the European path, without spoiling relations with its other friends, first of all Russia and China," Dacic remarked.
The point of a wise policy, he continued, is not to allow to end up in the situation where we have to choose between the European Union and Russia, guided by interests of Serbia.
"It is clear that we are on the European path, but our relationship with Russia is also clear since its support is of crucial importance for Serbia's territorial integrity," Dacic concluded.
Earlier in the day, Bloomberg published an interview with Serbia's new prime minister, Ana Brnabic, quoting her as saying that, "if forced to choose" between closer ties with Russia and EU membership, Serbia would choose the latter.
In his reaction, Yuri Ushakov, an aide to the Russian president, said that the Kremlin looked at this statement "with some skepticism."
"How close Serbia is to the EU – that is still the question," Ushakov said, according to Sputnik./IBNA
Source: B92