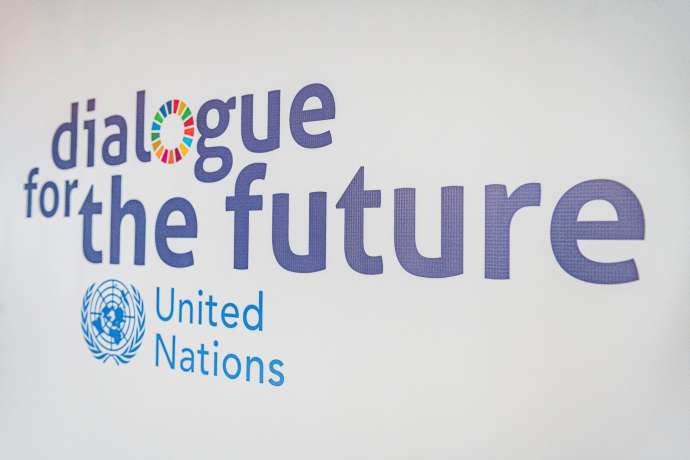 Montenegro is recognized as a promoter of peace, social inclusion and cohesion, tolerance and regional cooperation, economic growth and stability in a part of the world characterized by complex interstate relations, said Minister of Foreign Affairs Srđan Darmanović at the Days of Dialogue Conference.
The two-day reunion "Days of Dialogue: Let's talk about the future", opened its doors in Podgorica today, gathering over a hundred participants from different sectors, with the aim of opening conversation about social cohesion in Montenegro and the region.
The event is organized by the UNDP program and supported by the Ministry of Foreign Affairs.
Minister Darmanović pointed out that target groups in this project – young people, women, and media – were among the most important factors of the creation of a mature and responsible society, strengthening trust and promotion of dialogue and tolerance.
"Montenegro will remain a reliable UN partner in the activities aimed at strengthening peace, coexistence, and tolerance in the region and worldwide," Darmanović pointed out.
Daniela Gasparikova, the permanent UNDP representative in Montenegro, said that she had visited Montenegro for the first time in 1998.
"The progress is evident: Montenegro has achieved so much in the process of democratization, equality and respect for differences. In addition, it plays an important role in the stability of the region. Since I was appointed a permanent UNDP representative, I have been travelling across the country in order to feel life in local communities. What I saw is the richness of diversity and that is Montenegro's advantage and a strong foundation for further progress", Gasparikova concluded.
The participants in the two-day dialogue come from different areas. Dialogue for the Future provides a platform where people from different social spheres meet and create solutions for a better future.
"Dialogue for the Future" regional program is financed by UN funds for peace development. A key partner in the implementation of this project in Montenegro is the Ministry of Foreign Affairs./ibna