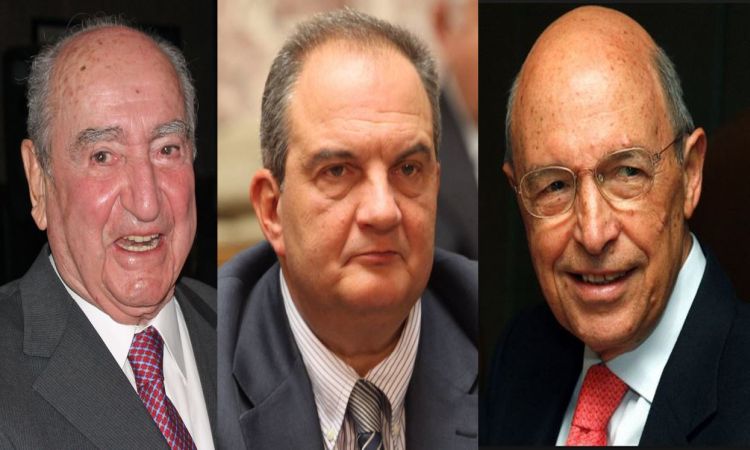 Athens, July 3, 2015/ Independent Balkan News Agency
By Spiros Sideris
All the political spares have recruited the supporters of the 'yes' in the referendum that will be carried out on Sunday July 5. Former prime ministers Kostas Karamanlis Kostas Simitis and Konstantinos Mitsotakis took a positions in favor of 'yes' with their video posts.
The former prime ministers, who are in favor of 'yes', have been accused in the past that during their tenure they had been involvement in corruption scandals.
The message that on Sunday the citizens should vote 'yes' sent the former Prime Minister Kostas Karamanlis.
Those who well-meaning think that by voting 'no' they will strengthen the bargaining position of the country they are making a serious mistake, Karamanlis said in a televised speech on Thursday.
"Whenever prevailed divisions and recklessness we suffered calamities", warned the former prime minister and said: "On Sunday we say 'yes' to Europe".
"We face a historic challenge and the outcome will depend on our choice", Karamanlis stressed.
"Obviously our partners have made serious mistakes in dealing with the crisis. But mistakes have been made by us as well", continued the former prime minister in the message which was addressed to the citizens.
Simitis says vote 'yes'
In favor of the "yes" in the referendum advocates and former Prime Minister Kostas Simitis, in a statement published Thursday.
We are voting 'yes' for stability and growth, says former prime minister and stresses that "the outcome of 'No'" will be the intensification of the crisis and misery".
Konstantinos Mitsotakis urges the people to vote 'Yes'
Former Prime Minister Konstantinos Mitsotakis in a television interview said he advocate 'yes' and asked for citizens to save the country.