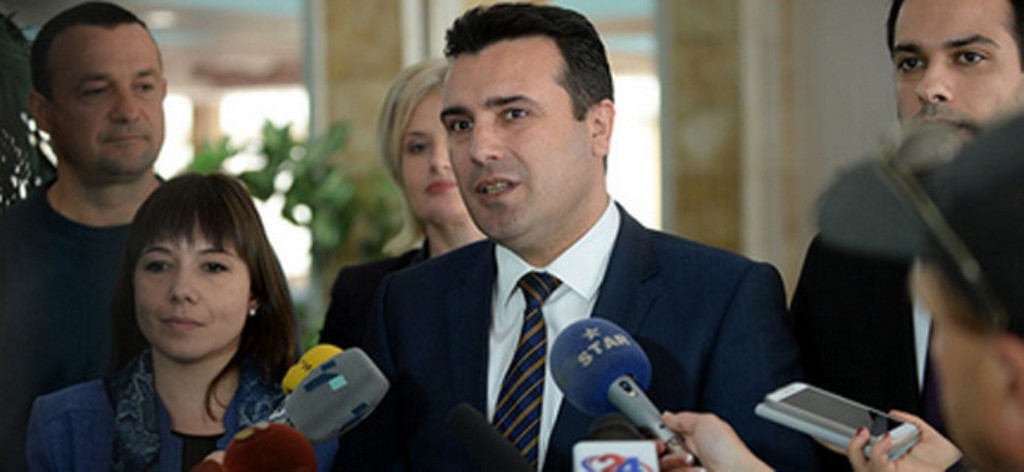 Progress has been made in regard to most of the issues related to the  dispute over Macedonia's name, but the scope of usage and a name for international usage are still subject of negotiations, Prime Minister Zoran Zaev told an open media briefing on Saturday.
It is true that most of the issues are resolved, which justifies my belief that there is progress, Zaev said. However all of that may be considered as done only if there is a final agreement, he added.
'I would say only the matters related to the scope of usage and name for an international usage have not been resolved yet. We are pretty close to solution that should be also confirmed in terms of the identity, nationality and language,' Zaev said.
Commenting the Greek remarks for irredentism, Zaev considers appropriate formulations should be designed to point out that Macedonia has no territorial aspirations towards Greece or intention to violate the border and interfere in Greek heritage. The same goes for Greece.
He confirmed that a referendum on a possible name solution would be organized in Macedonia. The question is its timing, namely whether it will take place right after reaching an agreement, before Macedonia's accession to NATO or the European Union.
Referring to Greece's erga omnes demand, Zaev reiterated Macedonia's position, namely that the  agreed name should serve only for international use without amending the constitution, as the name usage at home will have no affect on Greece.
Any agreed solution should be accepted by the institutions and citizens of both countries, Zaev said. He voiced belief that the opposition parties of both countries would also support the possible solution, as an additional guarantee of its sustainability, Zaev said.
Today, Zaev, Defense Minister Radmila Sekerinska and Vice-Premier for European Affairs Bujar Osmani, have been briefing journalists on the state of Macedonia's economy, reform process, the EU and NATO integration process./IBNA