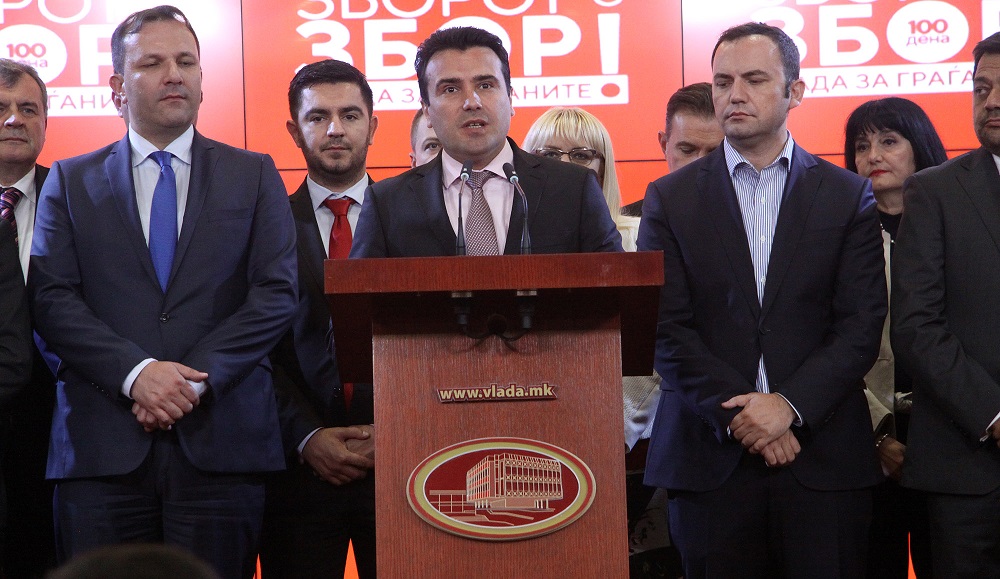 Today, Prime Minister of FYROM, Zoran Zaev has presented a report on the performance of the government during the first 100 days in office.
"The promise that we made is now a reality, the promise that we made has been transformed into concrete benefits", declared Zaev, accompanied by ministers of the governing cabinet.
Zaev also talked about cross-ethnic relations stopping on the issue of the language, which is the last point of the Ohrid Agreement, expected to be addressed soon. Zaev said that relations with neighboring countries remain a priority.
"Good relations with neighboring countries always offer good results. For instance, the railway line with Bulgaria which came out of the agreement that we signed with this country for good neighboring relations. We also have a positive approach toward Greece, as positivity is the only way to solve the contest with this country", Zaev declared.
The head of the government also said that the new cabinet is focused on the implementation of deep institutional reforms. /balkaneu.com/