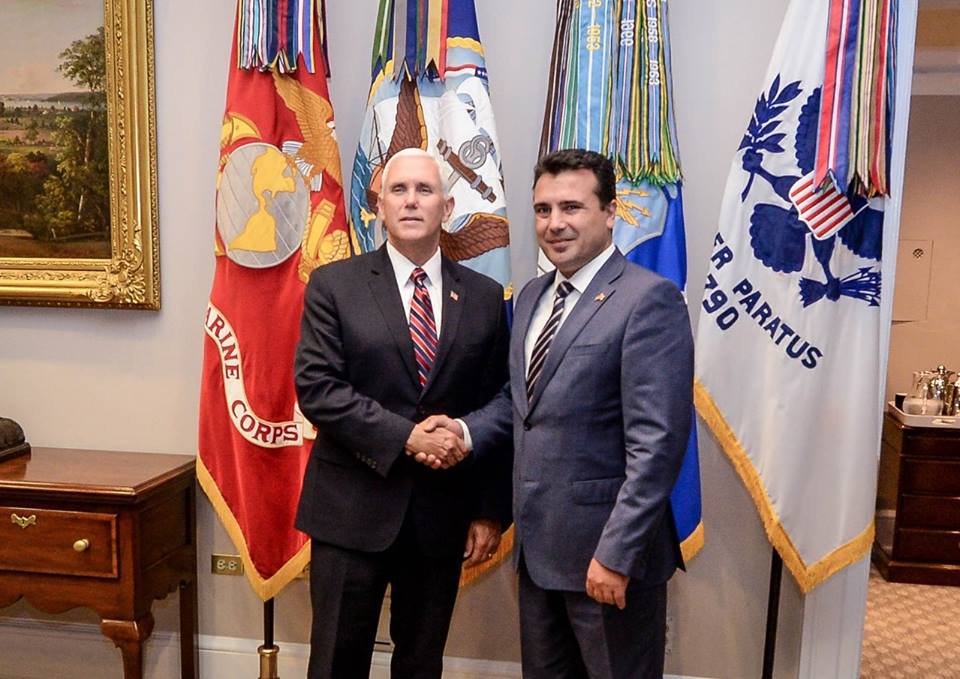 US vice president Mike Pence has received Prime Minister of FYROM, Zoran Zaev in a meeting in the White House.
"This meeting with vice president Pence comes at a key moment for the Republic of Macedonia. Vice president Pence encouraged us and congratulated us on the agreement reached in Prespa", Zaev posted after the meeting.
PM Zaev also said that the Prespa agreement secures the country the place it deserves in Euro-Atlantic structures and that there is no other alternative for the country besides accession in the NATO and EU.
The government released a statement saying that vice president Pence has told PM Zoran Zaev that president Trump offers his support for the implementation of reforms and the agreement reached with Greece.
The meeting between PM Zoran Zaev and vice president Pence was also attended by deputy PM for European Affairs, Bujar Osmani and Foreign Minister Nikola Dimitrov. This visit comes a few days after the visit held by the US Defence Secretary James Mattis and vice assistant US Secretary of State, Wess Mitchell to Skopje. /ibna/