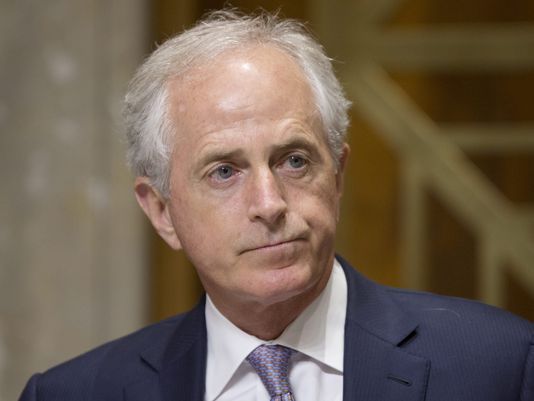 Turkish Prime Minister Binali Yildirim has arrived in the U.S. for an official visit on Tuesday where he will hold bilateral meetings on of burning issues.
On Wednesday, Yildirim met in Washington with senior Republican politician and Tennessee Senator Bob Corker (photo) – who also serves as the current chairman of the U.S. Senate's Committee on Foreign Relations – in a meeting that lasted for one hour.
The meeting was also attended by Foreign Minister Mevlut Cavusoglu, Energy and Natural Resources Minister Berat Albayrak, Turkey's Ambassador to Washington Serdar Kilic, Prime Ministry Advisor on Foreign Affairs Kerim Uras and Advisor Uhsan Durdu.
"We talked about a large range of issues, including some specific ones, between the two countries. There are a lot of issues we have to overcome", the Republican politician said after the meeting, adding that the meeting was constructive and that the time has come to resolve the current problems.
Corker was also full of praise for the involvement and the role of Turkey in the Syrian refugees.
Yildirm's next important meeting is with Vice President Mike Pence, in which the main issue is expected to be the extradition of  Fethullah Gulen to Turkey./IBNA