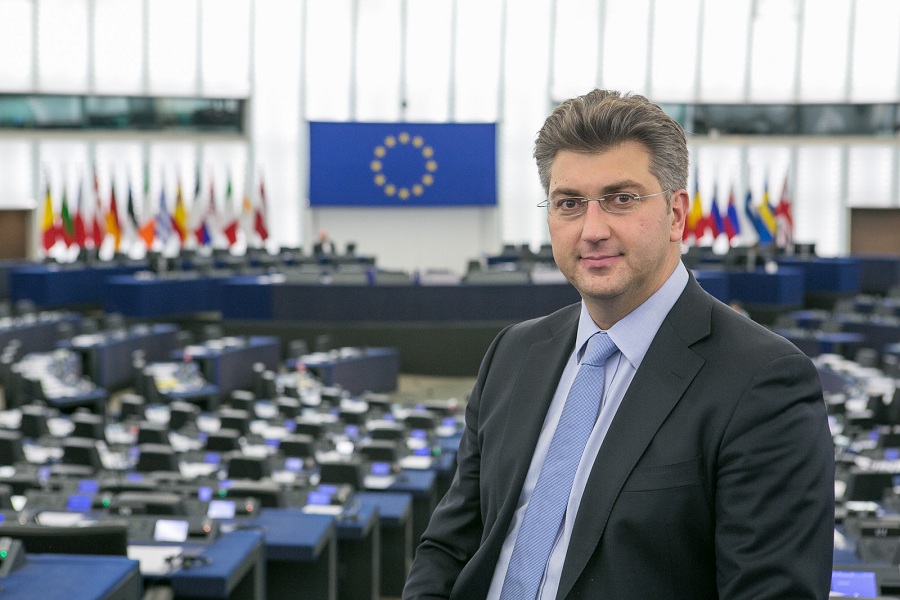 Croatia should be very careful about the idea of a multi-speed Europe and must not fall into this trap, but needs to keep it open so that the EU would not become an exclusive directory of the five most influential members which will then make decisions for everyone about everything, Prime Minister Andrej Plenkovic said on Wednesday at a conference about the future of the European Union.
Plenkovic gave a talk at a conference called "60 Years of the Treaty of Rome: The Future of the European Union — Achievements, Challenges, Prospects" held ahead of a summit in Rome, scheduled for 25 March.
A possible "multi-speed Europe" is a scenario in which some member states could deepen their integration without the whole bloc following suit.
"A much talked about multi-speed Europe exists already today. Croatia is the youngest member and tries to receive a positive evaluation for its entry into the Schengen area, it wants to meet the criteria for the euro area. (…) It is important to us that the process of a multi-speed Europe is inclusive. I am firmly against a situation where there would be a directory of the five most influential members which will then make decisions for others about everything," Plenkovic said.
"That will strengthen anti-European movements in all countries. Such a scenario is not good," the Croatian prime minister said.
"We need to be very careful about this matter, we need to keep it open and inclusive and offer everyone to take part in each and every layer of the European integration process and not make it exclusive only to some," the Croatian PM said.
Commenting on European Commission President Jean-Claude Juncker's 'White Paper' outlining his revamped plans for EU integration after Brexit, which includes five scenarios regarding Europe's future, Plenkovic said that this was not a menu from which you choose only one option.
The Commission neither expects this, nor will the member states do this," Plenkovic said, recalling that there are those member states that wish to move forward into a deeper and closer integration and those that perhaps don't think this is the right path to take.
Speaking about challenges ahead of the European Union, Plenkovic said the challenges could primarily be defined from the security aspect, saying that "since 1989, global circumstances have never been more complex, uncertain and interrelated as they are today." He singled out the atmosphere in the eastern and southern Mediterranean, the eastern European neighbourhood, the Middle East, Russia's aggressive policy towards a number of its neighbours and changed circumstances in the United States.
"There are two elements on which Croatia should base its positions and guidelines — national interests and international law," the prime minister said.
Speaking of the coming summit in Rome, Plenkovic pointed out the fact that 27 member states would attend the event and that Great Britain's chair would remain empty.
According to him, analyses show Croatia will be least affected by Brexit but it would nevertheless feel it just as all the countries will./IBNA
Source: eblnews.com