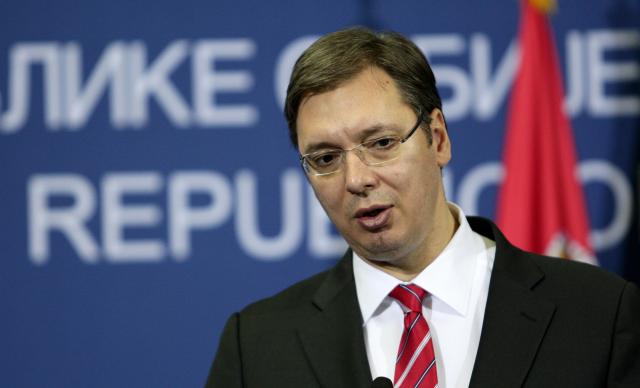 Serbian Prime Minister Aleksandar Vucic did not show up at his cabinet in Nemanjina St. in Belgrade on Wednesday morning, the daily Blic is reporting.
He also canceled all his meetings planned for the day, the paper said.
Vucic's media adviser Suzana Vasiljevic confirmed that the prime minister did not arrive to work today, but could not say why.
The newspaper said its other source also could not say whether this was about "some sudden state business" or if Vucic's absence had to do with the "burning security crisis," i.e., the discovery of a cache of weapons near his family home last weekend, and the investigation learning that the plan was to assassinate the prime minister's brother, Andrej Vucic.
The newspaper also quoted sources with knowledge of the circumstances at the government HQ as saying they were "surprised by this morning's developments," which they described as being "without precedent."/IBNA
Source: B92