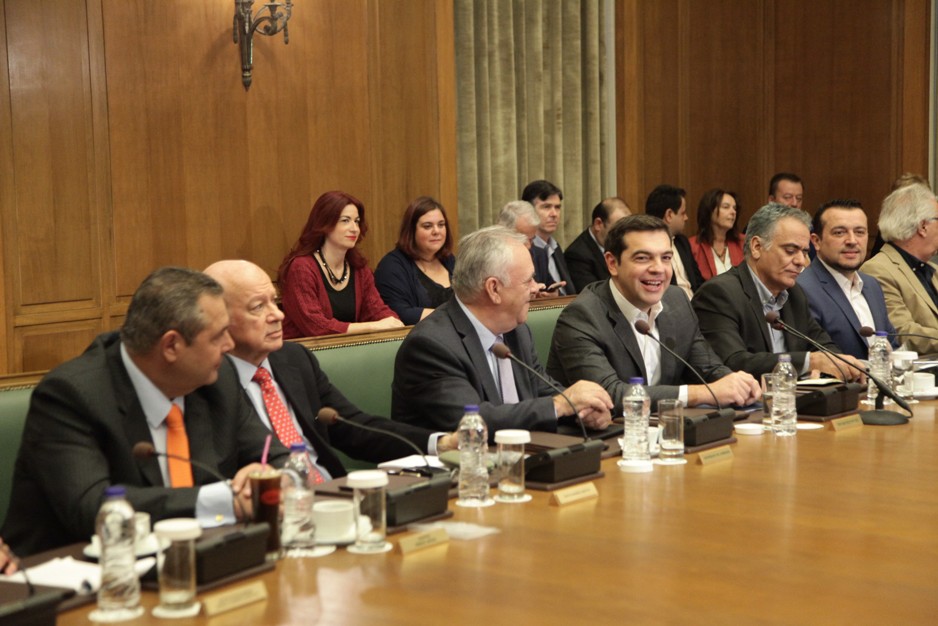 Greek Prime Minister, Alexis Tsipras, will chair a cabinet meeting in parliament on Monday.
The meeting comes ahead of the tabling in parliament of a multi-bill – most likely on Tuesday – containing a series of about seventy prior actions agreed with international creditors in order to successfully conclude the third review of the Greek bailout program.
Approval of the multi-bill in parliament is considered to be the final step before a Eurogroup meeting on 22 January can sign off on the official conclusion of the ongoing review. Subsequently, over 5.5 billion euros are expected to be disbursed to Athens in February.
According to sources, the cabinet meeting will also discuss plans for the following day of the review as Athens aims to access debt markets again in February, possibly with a three to five year maturity.
Some of the most politically sensitive measures for the government – such as ensuring that scheduled auctions of seized properties are carried out smoothly – will also be discussed. The government's following legislative steps is also an item on the agenda.
SYRIZA MPs will also meet this week to be briefed by senior government members about the multi-bill they will be asked to approve. Finance Minister Euclid Tsakalotos is expected to be amongst the ministers to address MPs. He is expected to stress the importance of the conclusion of the ongoing review as the government's continues on track to concluding the bailout program in August 2018.
Managing to exit the bailout program successfully could potentially unlock further debt relief for Greece, a development the government sees as a political lifeline with the next general election in mind.
Debate in parliament is expected to culminate in a debate at a parliamentary plenary session on Friday, followed by a vote in the House. Observers expect the multi-bill to be approved by all 153 coalition government MPs and turned down by opposition parties in their entirety./ΙΒΝΑ