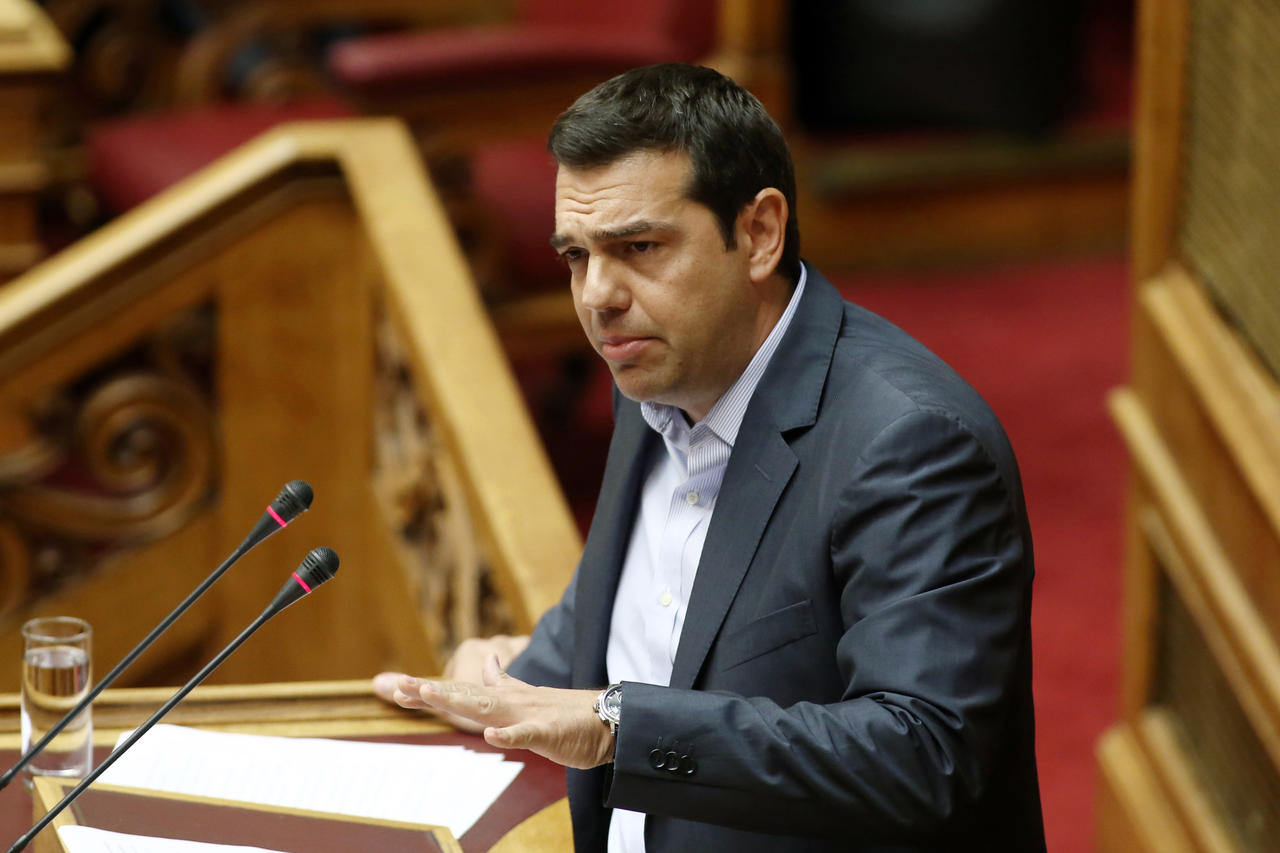 In statements on the occasion of May Day, Greek Prime Minister Alexis Tsipras sent a clear message regarding the future of the country's economy.
"We are exiting the memoranda clearly, without the new commitments that many had anticipated", Tsipras said, adding that Greece is entering an "era of normality" which allows the government to design a new productive model, with workers at the epicenter.

In line with the government's narrative which is based on the economic turnaround, the premier focused on the "three years of hard and systematic work" his administration put in, and the "necessary compromises" made in order to "win battles" which made the country "stand on its feet again".

Analysts point out that Tsipras' comments come amid talks on the post-bailout arrangement which will be put in place for Greece. This is expected to include some surveillance of economic policies, a "holistic growth plan" and measures providing debt relief for Greece. However, Athens is keen to ensure that it achieves a "clean exit" from its bailout program, meaning it can access debt markets without making use of a precautionary credit line, and avoiding the attachment of too many commitments and fresh measures to its post-bailout arrangement.

In the following months, the Greek government will strive to reach a deal with its creditors on debt relief, while also convincing them it will not reverse reforms once its bailout expires on 20 August and prudent fiscal policies will continue to apply, including the provision of a 3.5% primary surplus target until 2022.

The Tsipras administration wants to make sure it can strike a balance between policies that boost growth and creating the fiscal space necessary to support those hardest hit by the crisis. It also plans to push for potential debt relief being linked to economic growth, via a mechanism envisaged by the European Commission and France which is also thought to have the support of the IMF.

Finance Minister Euclid Tsakalotos recently presented Eurozone counterparts with a future growth plan which includes a set of commitments for reforms, pledges to tackle tax evasion, measures to support the "real economy" and the restoration of labor rights.

In his statement

on Tuesday

, the Prime Minister also announced plans to increase the minimum wage in the post-bailout era, as well as tackle undeclared work and violation of labor laws. The "fair growth" government narrative is expected by analysts to be a key feature of the Prime Minister's public statements in coming months, as its economic record becomes a focal point ahead of the expected conclusion of the bailout program this summer…. / IBNA