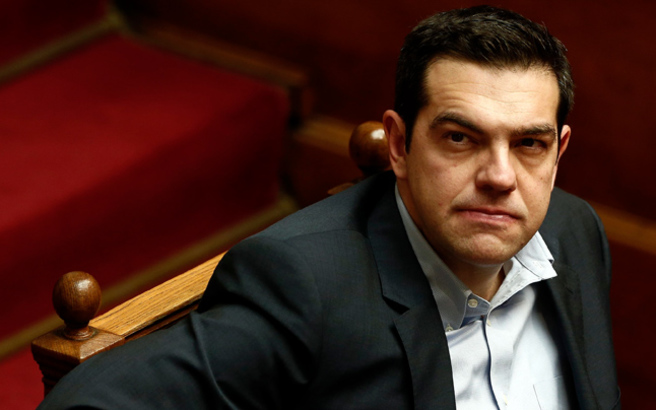 Athens, April 20, 2016/Independent Balkan News Agency
By Zacharias Petrou
During a debate on security issues in parliament on Wednesday, Prime Minister Alexis Tsipras briefly referred to the ongoing bailout program review, voicing his certainty that it will be wrapped up swiftly despite the doubts of the opposition.
Tsipras stressed that the country is "one step away from exiting the crisis", adding that his government's insistence that Greece is firmly on a path to economic recovery will be proven by Eurostat figures to be released Thursday.
The premier said Greece has secured support in Europe at a critical moment in negotiations, as evidenced by recent statements by European Commission president Jean Claude Junker, who backed the Greek government's view that additional measures are not necessary.
The head of the European Commission said in an interview with MNI that he will not support a plan for contingency measures and will only examine such a prospect provided all parties are in agreement and close cooperation with Athens.
Earlier, managing director of the International Monetary Fund Christine Lagarde said differences between Greece, its European creditors and the IMF are smaller than what is being reported.
The IMF chief revealed that she will participate in Friday's Eurogroup meeting in Amsterdam that will discuss Greece, in an effort to reach an agreement.
The Tsipras administration has so far resisted calls by the IMF to legislate 3 billion euros in measures now so they could kick in if Greece is not on course to meet its 2018 primary surplus target of 3.5 percent of gross domestic product.
In talks between Greek government officials and representatives of the country's international creditors that continue in Athens, the two sides reached an agreement on Wednesday to increase VAT for products and services to 24% from 23%. The VAT hike will result in significant price increases of a wide range of products and services, affecting all social classes.
Greece's creditors also maintain their demand for the tax-free threshold to drop even lower, to 8.182 euros while the European Commission reportedly tabled a compromise offer for the decrease to be carried out gradually up to 2018. The Greek government insists on no further decrease.
Friday's Eurogroup meeting will take stock of developments in talks between Greece and creditors so far. According to sources, progress has been made but a final decision is not expected on Friday.