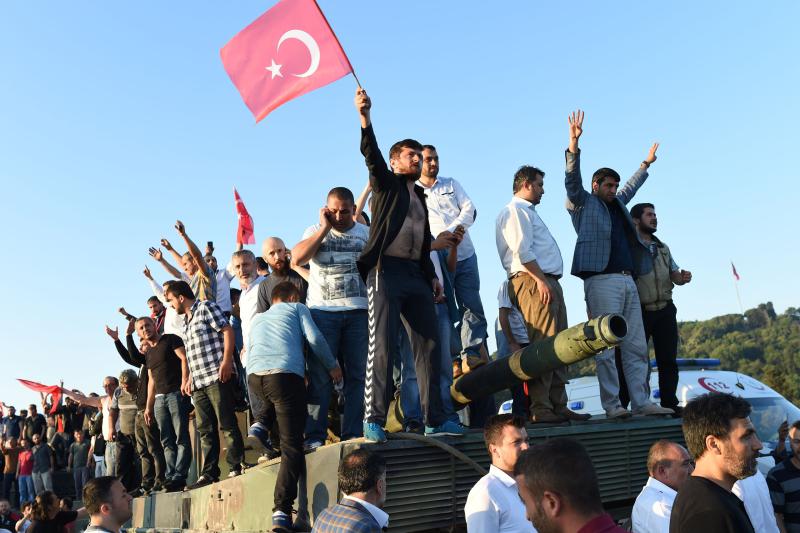 Athens, July 16, 2016/ Independent Balkan News Agency
By Spiros Sideris
The Greek government is watching closely the developments in Turkey.
The Greek government supports the democratic and constitutional legality and the democratically elected government in Turkey. Prime Minister Alexis Tsipras will contact on Saturday with Turkish President Recep Tayyip Erdogan and Prime Minister Binali Yildirim.
Tsipras and Erdogan's associates contacted late Friday and the Greek part send a message of support to Turkey and its democratically elected government. "From the first moment the Greek government, ministers and the staff are in state of readiness… we are in open contact" said government spokeswoman Olga Gerovassili to AMNA's radio Praktoreio 104.9 FM early Saturday.
Foreign Minister Nikos Kotzias talked by telephone a short while ago, in a cordial climate, with his Turkish counterpart, Mevlüt Çavuşoğlu, whom he told that Greece condemns any coup attempt and support the Turkish people's struggle for democracy and defence of constitutional order in Turkey.
The Greek government will examine the asylum requests of eight people who landed at Alexandroupolis airport on Saturday aboard a Turkish military helicopter as dictated by international laws, government spokeswoman Olga Gerovasili said.
However Gerovasili underlined that "in examining their requests, it will be taken very seriously into account that they participated in an attempt to overthrow the democratic regime and the constitutional order in the neighboring country."
Gerovasili added that Greek authorities have communicated with their Turkish counterparts to arrange for the swift return of the Turkish helicopter.