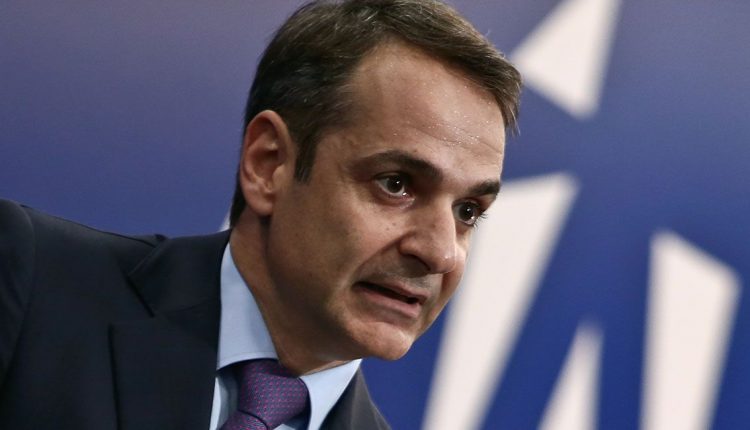 A survey by polling firm Interview published Wednesday showed the vast majority of Greeks (87%) took a positive view of the government's response to the coronavirus outbreak, including restrictions imposed on movement and measures to support the economy.
Just 10% said they had a "negative or rather negative" opinion of the government's initiatives. Nevertheless, 75% said their jobs and income had been affected by the outbreak.
On the nationwide lockdown orders, 54% believe restrictions to be "necessary" to stem the spread of coronavirus in the country, while 37% said additional measures were called for. Only 7% said restrictions on public movement were "unnecessary."
The survey comes as 81 newly confirmed coronavirus cases in Greece were announced Wednesday, bringing the total number of people who have contracted the virus to 1415, including 20 people aboard a cruise ship that is now idle off the port of Piraeus.
The total number of people whose lives COVID-19 has claimed rose to 50, with an average age of 72. The vast majority of the people that have died were male, they faced underlying health problems and/or were over 65 years old.
Prime Minister Kyriakos Mitsotakis told CNN that emergency measures imposed appear to be working compared to other countries, pointing out, however, that "the hard work is still ahead of us."
"Our healthcare system is coping relatively well," he said, noting that this was despite the fact that, "it was battered after 10 years of austerity so we were painfully aware of the fact that we were at bigger risk compared to other EU countries." The PM also thanked Greek citizens for heeding orders to stay at home.
Earlier, during a conference call with regional chiefs, the premier did not rule out further restrictions being imposed ahead of the Greek Orthodox Easter holiday in April. Experts believe the next two weeks are crucial in terms of halting the spread of coronavirus in the country.
Wednesday was a day of more emergency actions by the government. The Foustani community in the region of Edessa, northern Greece, was quarantined for a period of 14 days in order to avoid a spread of coronavirus in the wider area. Moreover, private jet and helicopter flight to parts of the country with no confirmed coronavirus cases was banned.
Finally, the arrival of donations continued as 160,000 overalls donated by Greek shipping magnate George Prokopiou arrived in Greece from abroad. A total of 2.5 million pairs of medical gloves are expected to arrive Thursday. The Hygeia and Metropolitan hospitals, meanwhile, made 150 beds available to the National Health System for non-COVID19 cases. The Dunant Hospital also made 53 beds and 12 intensive care beds available to the Health System./ibna