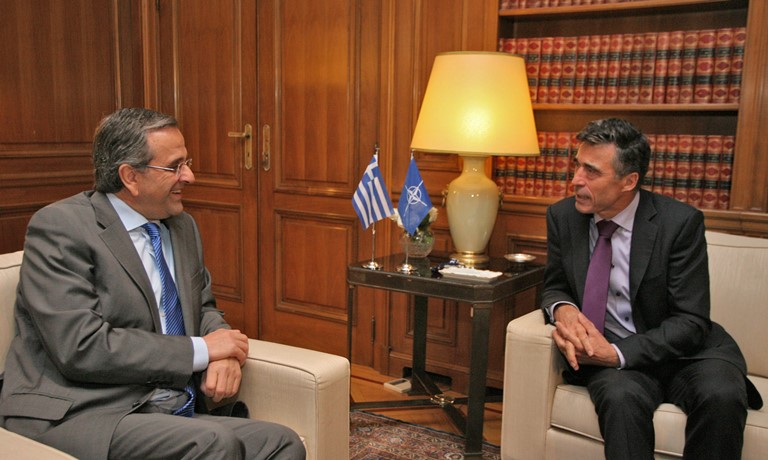 Review by Christos T. Panagopoulos –
NATO remains a factor of stability in a fluid and uncertain global environment, Prime Minister Antonis Samaras said on Friday after meeting with NATO Secretary General Anders Fogh Rasmussen, as it has shown its ability to respond immediately in the fight against terrorism and piracy, thus contributing to the defence of governments.
The two leaders discussed NATO's future plans and current events. "Greece is one of the oldest members in NATO and will continue, despite fiscal pressures, to actively participate in the alliance," Samaras noted.
Rasmussen expressed his appreciation of Greece's active and long-term presence in NATO despite its economic crisis, and referred to the targets of the alliance for next year's summit meeting in Britain.
Source: AMNA