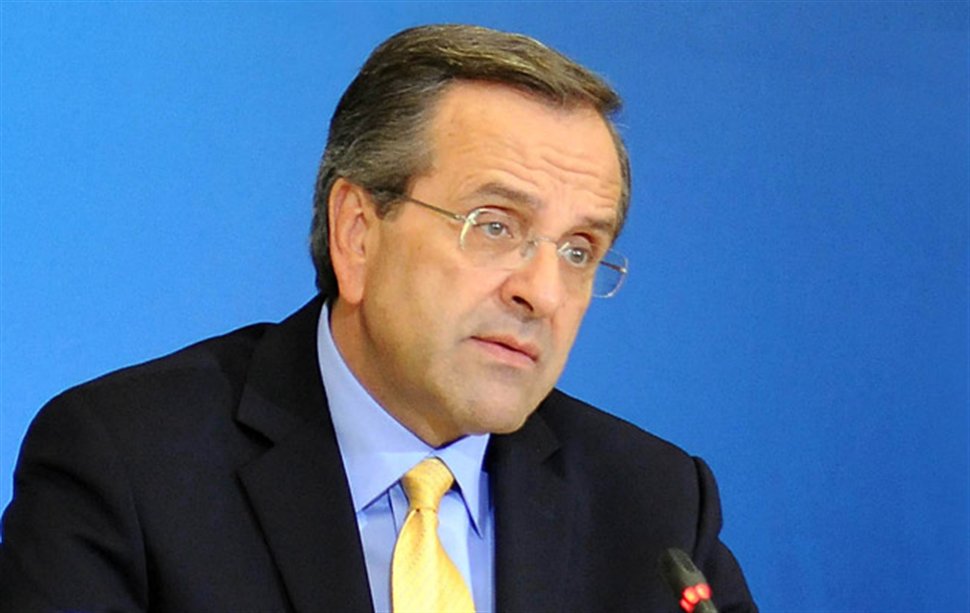 Athens, May 20, 2016/Independent Balkan News Agency
By Spiros Sideris
"The Tsipras Government signs everything it was denouncing yesterday… To be more precise, it signs and imposes much worse than it was denouncing!", Antonis Samaras says in a statement.
The former Prime Minister noted that the government "increases the ENFIA that it would anbolish"… increases the tax on heating oil we have reduced, reintroduces duty on diesel back at 2011 levels, ie before the 20% reduction that we achieved, abolishes the discount of 30% VAT on the islands that we maintained, once again raises the VAT on a large category of goods to 24% – second increase in a few months; establishes "fees" everywhere, from the internet and TV to hotels and rooms, is selling the "red" loans, grants for 99 years the management of public assets to a company controlled by lenders".
Mr. Samaras adds: "And the worst: We brought results. Now they do not trust it (the government) that it will bring results. That is why they are imposing the "cutter"! The "Illusions" (SYRIZA) have finished. The deception (people) has been revealed. The Nemesis will not be long…".
The answer from the Maximus Mansion
Mr Samaras should speak publicly more often. So that citizens will remember his administration period, the destruction of 25% of the GDP of the country, his relation with the interweaving, his signatures on white papers of lenders, his far-right gang, which he imposed on New Democracy.
Today, however, it is obvious that Mr Samaras intervenes publicly as "cutter" of Mr Mitsotakis, in order to cut any available support of the bill's provisions from ND.
Let them find them among themselves. We wish them good riddance.