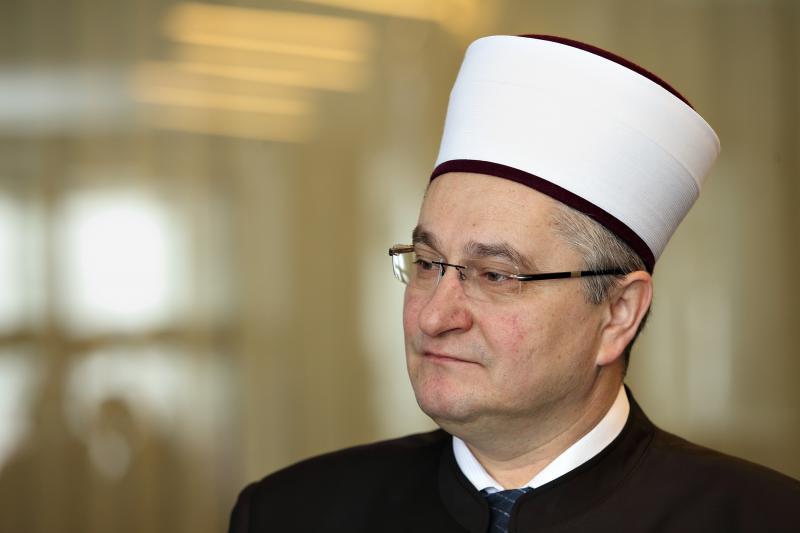 Prime Minister Andrej Plenkovic on Tuesday received the head of the Islamic Community in Croatia, Mufti Aziz Hasanovic, and expressed his satisfaction with Croatia's relations with the Islamic community, adding that the model of arranging these relations could serve as an example to other European countries.
"Prime Minister Andrej Plenkovic expressed satisfaction with standards achieved in arranging relations between the Republic of Croatia and the Islamic Community in Croatia. He particularly underscored the successful implementation of the Agreement on Matters of Mutual Interest. Croatia's model of regulating relations between the state and the Islamic Community can be an example to other countries in Europe," read a statement issued by the government.
Mufti Hasanovic briefed the prime minister of the work of the Islamic Community in Croatia, underscoring that Croatia was an example of coexistence and inclusion of members of the Islamic Community into society.
"The culture of dialogue and tolerance introduced by the prime minister is a guarantee that problems in society will be resolved through dialogue," Hasanovic said, underlining his full support to the work of the Plenkovic cabinet, the statement said.
The talks also focused on the ongoing migrant crisis and the situation in Bosnia and Herzegovina. Plenkovic once again gave his firm support to Bosnia and Herzegovina's European path and Hasanovic expressed satisfaction with this government's approach and with Plenkovic's choosing Bosnia and Herzegovina for his first out-of-country visit as prime minister.
The government also said in the statement that according to the 2011 census, there were 62,977 Islamic believers living in Croatia which observed the 100th anniversary of the recognition of Islam in the country in 2016./IBNA
Source: eblnews.com