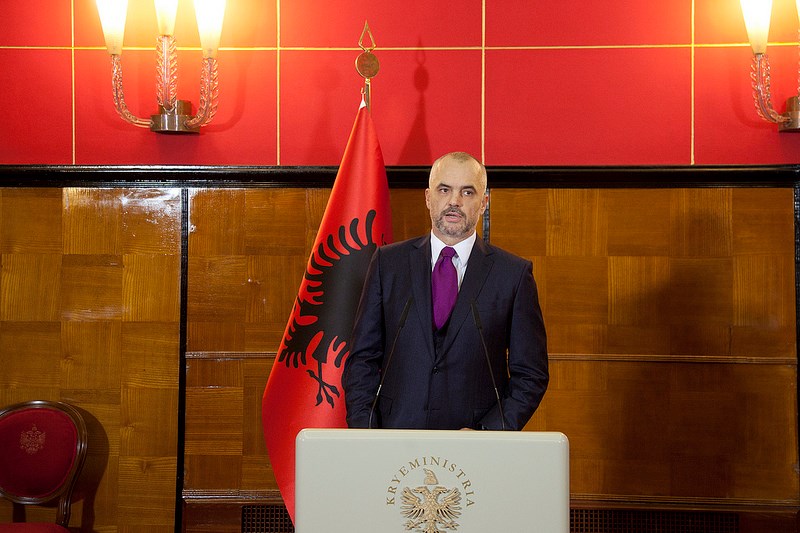 Skopje, November 6, 2013
Albanian Prime Minister, Edi Rama has arrived in Skopje last night, while today he's expected to start his official agenda of meetings.
Last evening, Rama has hosted a dinner for the two leaders of the Albanian political parties in FYROM, Ali Ahmeti and Menduh Thaci.
Today starts the official agenda of meetings, where Rama will be received through a state ceremony at 11 am by the Prime Minister of FYROM, Nikola Gruevski. After the meeting, the two prime ministers will deliver a press conference.
In the afternoon, the Albanian PM will meet with the president of the country, George Ivanov in the presidential villa in Vodno and this meeting will be followed with a meeting with speaker of parliament, Trajko Veljanovski. Rama will also meet with the head of BDI, Ali Ahmeti and that of PDSH, Menduh Thaci. /ibna/