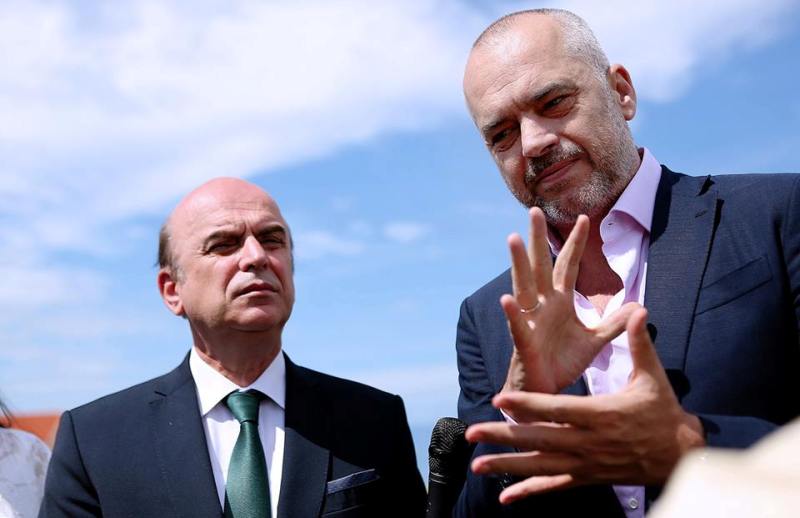 Tirana, July 18, 2014/ Independent Balkan News Agency
Prime Minister Edi Rama was in the commune of Poshnje today in Berat, along with the Minister of Agriculture, Edmond Panariti to meet with farmers of this area and hand them contracts through which they will benefit from the agricultural subsidy schemes.
"The state will be at the service of every farmer and group of farmers who with courage, new ideas and the right projects, guarantee better living standards", said Rama during the meeting with them.
Rama said that what's important is that the government must not remain passive, but to be active and collaborate with farmers in investing in projects that guarantee jobs, increase of production and exports.
The prime minister said that this will once and for all prevent corruption that featured the schemes of the fuel subsidies and it will also enable for every drop of fuel, for which the government funds the farmer, to go toward production.
He added: "We no longer support survival, we don't allocate a single penny from the state budget if we don't know where it's going or to justify ourselves to those who live in rural areas. Every penny will go for those who live in the countryside, who will create jobs and increase production, which will at the end increase exports and meet the needs of the market. Being a candidate member country, today we will be able to benefit more funds from the EU. But we must know one thing, the EU doesn't give anything for free. Therefore, together we must get ready. Together we will absorb EU funds through the right projects".
On his part, the minister of Agriculture said that support for farmers will be even greater, aiming to reduce production costs and increase the quality of Albanian produces. He also warned the start of two big projects in agriculture.
The olive project, amounting to several million Euros, in cooperation with the Italian government, will not consist on the cultivation, but quality and standard, said the minister. /ibna/