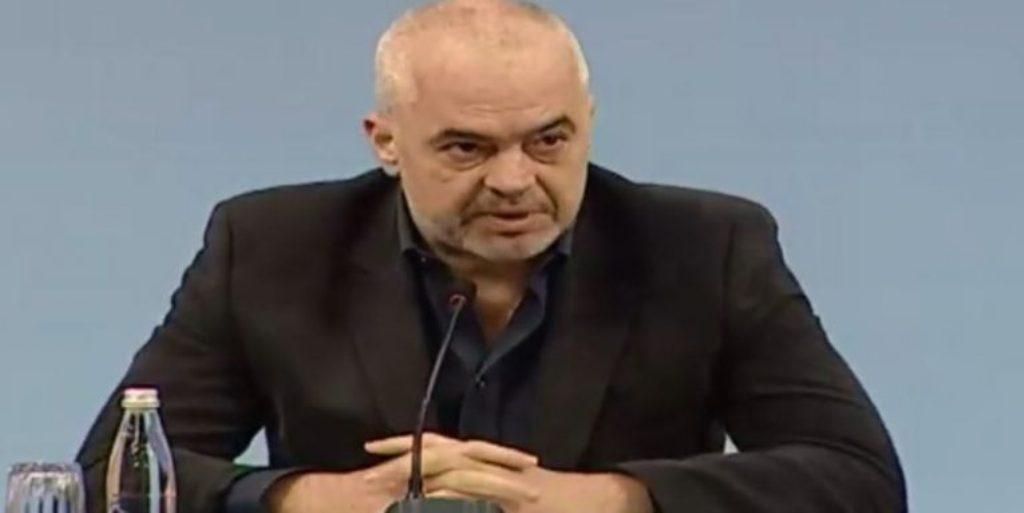 The Albanian Prime Minister, Edi Rama has followed the reactions coming in the recent hours by politicians in Kosovo and Albania regarding the decision taken by the President of Albania, Ilir Meta not to sign the decree for the nomination of Gent Cakaj as Foreign Minister.
Mr. Rama reacted after IBNA's publication of a comment issued by Edita Tahiri, who praised President Meta for his decision.
"Edita Tahiri is joining the choir of those miserable politicians who praise the decision taken by Ilir Meta, the visionary man", Mr. Rama said in the comment posted  a few moments ago, a comment which was filled with irony and contempt.
Meanwhile, he adds: "Listen to the bitterness and darkness that these so called visionaries are reflecting in the form of love for the nation".
Meanwhile, Mr. Rama addressed a message for Tahiri, defending Cakaj: "Edita, Gent Cakaj deserves your attacks as much as these so called visionaries deserve to be called humans. What about you?", says Rama, who does not consider those people who congratulated Meta for his decision as humans. /ibna/