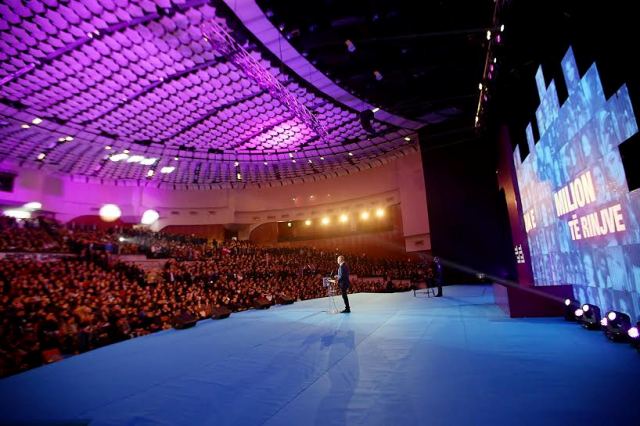 Tirana, January 15, 2015/Independent Balkan News Agency
Prime Minister of Albania, Edi Rama, who was present in the activity organized on the occasion of the 23rd anniversary of the Albanian Euro Socialist Youth Forum, said that municipality councils that will be constituted after the next elections, will have complete gender equality, where 50% of participants will be men and 50% will be women.
"We have won the biggest bet of a government which is the youngest one in age in the history of this country and the most equilibrated one in terms of men and women. We, the men of the Socialist Party and Socialist Movement for Integration, will back the women of these two parties, in order to have full gender equality in municipality councils. 50% of men and 50% of women", said Rama.
As far as the next elections are concerned, Rama said that students or public servants will not be forced to participate in political rallies. "No class or school will be forced to fill electoral rallies. We're sacrificing to make Albania be reborn. Our job is to give rebirth the spirit of community, solidarity and national discipline", said Rama.
According to him, the next local government election will be the next station of the renaissance, a station which will aim at giving more hope. "For us, these elections will not be a reason and even less, an opportunity to intensify political war, but an instrument to create a new communication with the community. We will not be the protagonists of these elections. The protagonists will be you. In these elections we will choose a new government model in local government too, which will bring a new path, a new horizon of hopes and solidarity with the community", said the head of the government. /ibna/