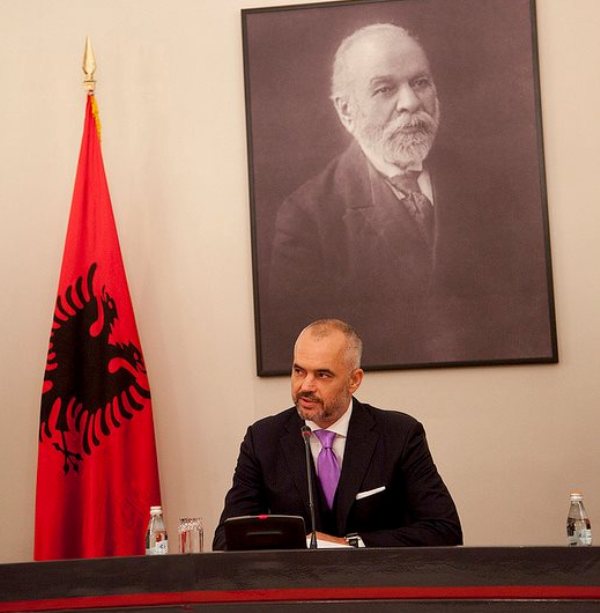 Tirana, September 16, 2013
Prime Minister Edi Rama, who is in an official visit to Brussels, held a speech today at the European Parliament.
Referring to the situation caused in the Albanian parliament during the debates on the program, he said that opposition had the necessary time to discuss on the program, while adding that reforms, law and fight against corruption will be priorities of his government.
Meanwhile, he said that with Europe's help, Albania can make up on the time that has been wasted.
The head of the Albanian government added that Albania has been a country unaffected by changes in power, but at the same time he added that it has been recently damaged by nationalist fever. Rama said that that for the socialist government, foreign policy will consist on having zero problems with neighboring countries.
"There's no doubt that during these years, Albania has seen progress and there's no doubt that Albania's ambition is greater than the progress made so far and that this ambition will guide us toward the future. Albanian people has voted us, something which wasn't only a result of the need to change a prime minister with another, but a need to change the country and this is the result that makes us humble and responsible for what the people need. It's a great responsibility and we're ready to work and fulfill what the people have demanded on June 23", said Rama.
Amongst others, Prime Minister Rama said that in 1992, Albanians voted for a great change and June 23 marked the second demand for change, which guaranteed a peaceful power rotation.
Rama said that he's in the European Parliament to assure MEPs that nothing done for Albania will go in vain, but it's a source of inspiration and will always be a reason more to make Albania part of the European family.
On their part, MEPs guaranteed Prime Minister Rama that European Parliament will support Albania, expressing their belief that the government led by him will bring progress as far as integration is concerned. /ibna/