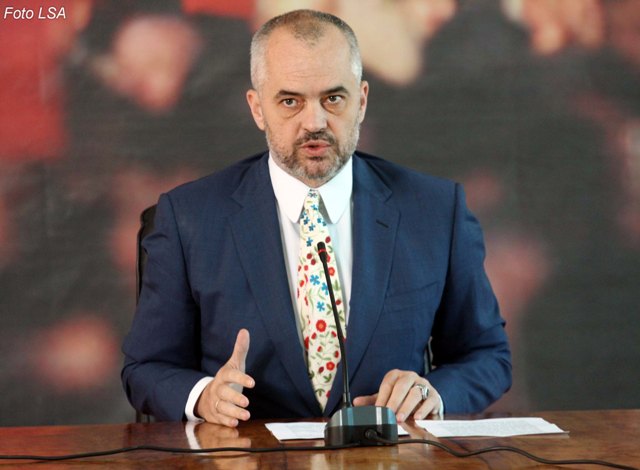 Tirana, August 22, 2014/Independent Balkan News Agency
Prime minister of Albania, Edi Rama said today during the meeting of the National Council of the Territory that this meeting comes as a result of the destruction of strategic sources of development, such as the territory and all natural resources.
He said that this meeting will take several important decisions which aim at putting an end to decisions taken by many local government units which have had a destructive effect on the territory of the country.
According to him, ignorance and incompetence have dominated in given territories of the country.
"Look at our sea coast and what has happened to areas of land which in the past were cultivated with olive trees. This must come to an end. Our efforts have been big and will be big in order to fight illegal constructions, but one of the main problems that we have relates to unlawfulness generated through permissions from local government units. First of all, the National Council for the Territory will start to review the instruments for the territory planning in order to serve the purposes of the new territorial division and also to create a culture of legal discipline", said Rama.
Prime minister Rama declared that new development permits will be suspended along with all detailed plans of local government until the creation of new local government units after the 2015 elections.
Nevertheless, he added that development will not be stopped, as there will be special permits which serve the interests of the citizens, adding that there will not be permits for construction of apartment blocks, but to give way to a path of development which relates to tourism, agriculture, economy and creation of new jobs.
Rama said that development permits which serve to the public interest and national development will continue to be issued. /ibna/