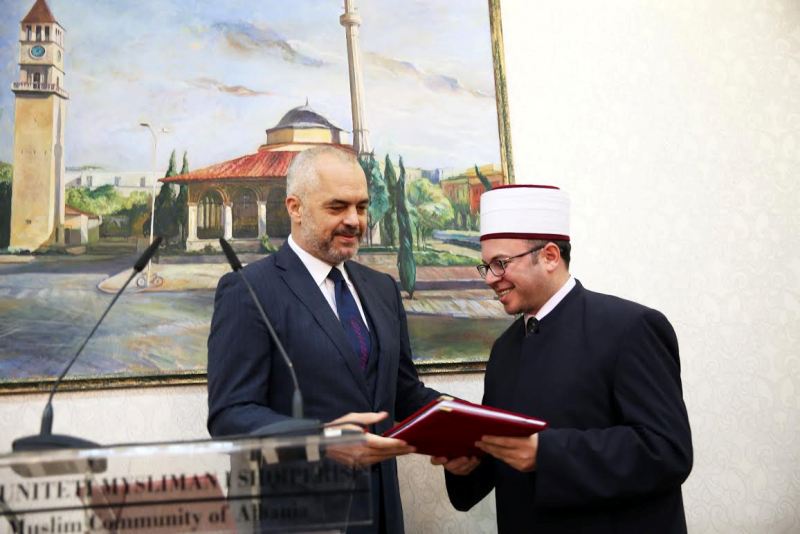 Tirana, November 27, 2014/Independent Balkan News Agency
Albanian PM, Edi Rama declared today that this day marks the end of the obstacles for the construction of the Great Mosque of Tirana, which according to him, has been a long dream of the Muslim believers.
Present in the premises of the Muslim Community, the head of the government said that the dream of the Muslim community is finally becoming true.
"The political class neglected for two decades in a row the big prayer of the Muslim believers. I want to be clear with everyone. We seriously dealt with this major issue concerning the Muslim Community, not because we promised it and not because we saw this community, like it has often been seen by politics, as a contingent of votes, but because this had remained an ethical and human obligation of politics. The patience that you've shown makes your community and example of cooperation for all religious and non religious communities", Rama said.
The PM said that the delay for the construction of the Great Mosque has been caused by the lack of political seriousness, adding that the failure for the construction of the mosque has been blamed upon the opponent.
According to Rama, 28 and 29 November will be unforgettable for the Muslim Community, as they coincide with the independence of Namazgja. Rama handed to the head of the Muslim Community, Skender Brucaj, the permit to build the new mosque. /ibna/