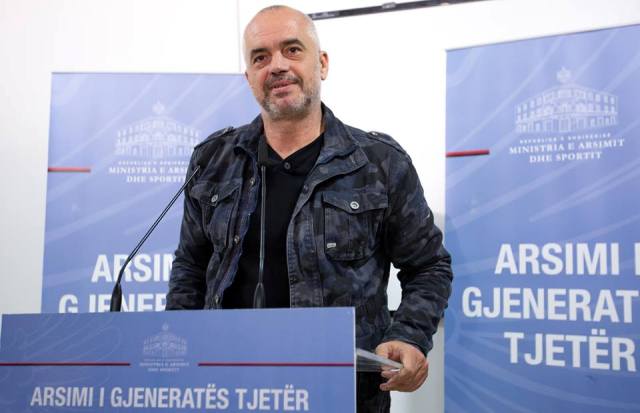 Prime Minister Edi Rama comes with another political declaration in relation to the relations between Albania and Greece, announcing that there will be a long speech on this issue on Thursday (03.11) in parliament.
Prior to this, he has made another comment in social networks, saying that "time when the rich neighbor showed the poor neighbor the fields is long gone".
Mr. Rama's reaction follows the declarations issued by Athens who criticized the decision of the Albanian authorities to demolish the homes of 19 families, that the Greek Foreign Ministry claims that they belong t the Greek community in Albania.
"Our old and dear neighbors, with which we want to have excellent relations will receive my answer for what I have said these days in parliament! In order to have such relations, we must be open, truthful and equal with each other! Because time when the rich neighbor showed the poor neighbor the fields is long gone", says Rama in his public message.
Mr. Rama's reaction came a few hours after the Albanian ambassador in Greece, Dashnor Dervishi was summoned by Greek authorities for clarifications on the latest declarations of the Albanian Foreign Ministry and the reactions of Prime Minister Edi Rama.
More:
Violation of minority rights a 'minefield' for Albania's European course, Athens warns
MFA announcement on the threat of demolition of homes belonging to members of the Greek National Minority
The demolition of the homes of the Greek minority
Earlier, the Albanian Foreign Ministry said that it had summoned the Greek ambassador to seek clarifications relating to Greece's stance on the developments of Himara.
More: "Himara", Albanian Foreign Ministry: Athens doesn't have in-depth knowledge of the situation, the declaration contained threatening tones