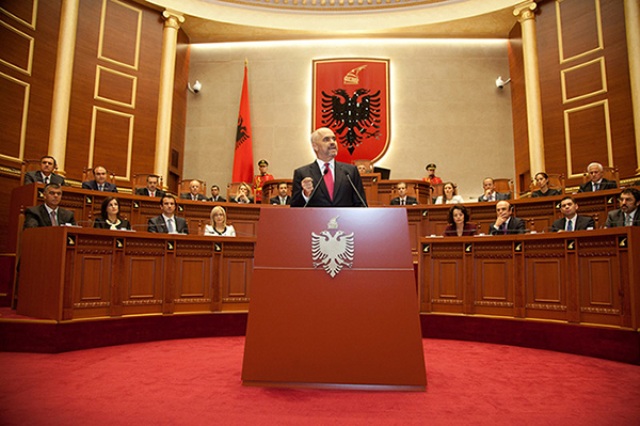 Tirana, December 23, 2013/ Balkan Independent News Agency
Prime Minister of the country, Edi Rama declared today that our country needs a new direction, therefore the new budget supports the recovery of Albania and that it's not an electoral budget, but a budget which deals with the financial chaos that has been caused.
"It's not a budget of crisis, but a clear plan of investments, a budget which pays the debts of those who are suffering and which will set in motion the Albanian economy. It's a budget which overcomes the big hole that the last government opened", said premier Rama during his speech in parliament.
According to him, parliament must no longer be the state of a savage behavior, but a place which talks and decides for the citizens and with the citizens in times of extraordinary challenges.
"The people of this country need today a parliamentary majority which doesn't base its work on lies. Albanians today need a government that works for them night and day to make the right choices and offer the rights solutions for its future, therefore we, Alliance for European Albania were not elected to be relected, but to give this country the possibility to move forward", declared Rama in parliament. /ibna/