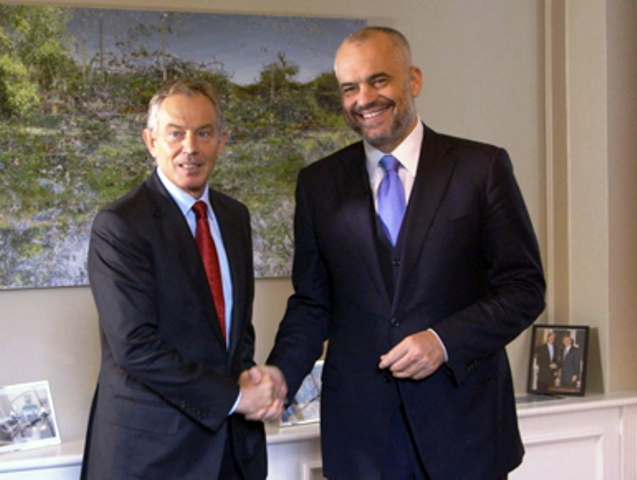 Tirana, October 3, 2013
Prime Minister Edi Rama declared today that the former British Prime Minister, Tony Blair is at the service of the Albanian government voluntarily. In a press conference delivered today by Rama and Blair, Rama said that Albanians will always be grateful to Mr. Blair for the contribution given to Kosovo, Albania and the entire region.
"Blair is at our service in a voluntary way. I would not only express my gratitude and the gratitude of the Albanian people for what he did, but I would also like to underline the fact that the doctrine of Prime Minister Blair about the necessity to act in support of every people which cannot be freed from a dictatorship, has been proven right", said Rama.
It's been several weeks that former Premier Blair is an external consultant of the Albanian government for the reforms and the program of the Socialist Party.
Prime Minister Rama said that with Prime Minister Blair, the country will move forward in the reforms to be part of the EU and to develop. /ibna/