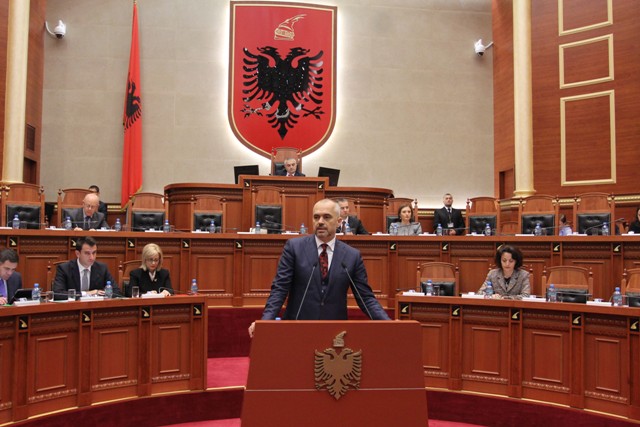 Tirana, March 27, 2014/Independent Balkan News Agency
Prime Minister of Albania, Edi Rama publicly apologized to Albanians, but not the opposition about the language used in last parliamentary session. From parliament's podium, the prime minister admitted that he had breached the ethical code in an emotional moment by murmuring.
"You're right when you say that I breached the ethical code during last session, but there's a great difference. I shared with my colleagues an emotional moment, which nevertheless, you're right when you say that we're different to you. I would like to apologize to all of those who were disturbed by the transcripts shown on your screen. Cunning transcriptions, but they do not justify the prime minister", said the prime minister.
Last parliamentary session was characterized by strong debates, personal accusations and the use of a vulgar language between the former prime minister Sali Berisha and head of the government, Edi Rama.
Today's speech of prime minister Rama in parliament caused debates and strong reactions among the opposition. /ibna/