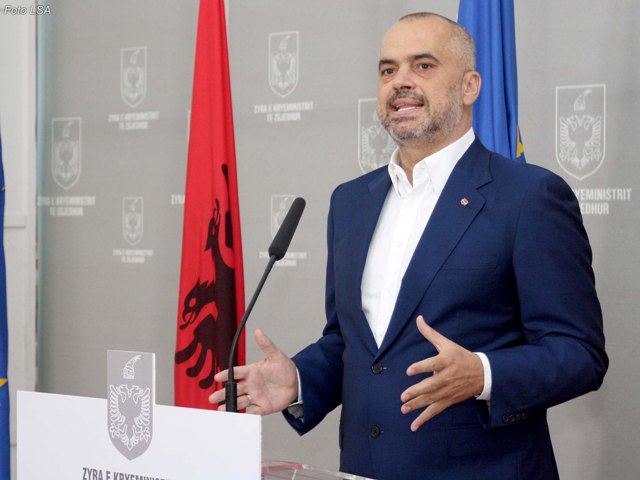 Tirana, October 17, 2013
Prime Minister Edi Rama proposed today a new administrative and territorial division of the country. In his speech held in the "Administrative and Territorial Reform in Albania" National Conference, Rama said that such process will bring a better management of the territory and economic development. "A new administrative division will empower the economy and will offer a chance to the culture of cohabitation in this country", said Rama.
Prime Minister Rama said that political influence in the division of the territory of the country has led to problems in the functioning of the state. He said that it's necessary for the country to see the division of the territory from a new point of view, which will be in line with demographic movements.
Rama said that the number of communes in the country will be reduced, adding that a part of the communes are funded by the state budget. "It's unacceptable for Albania to allocate 25 million USD of taxpayers' money a year for the administration of communes and for there to be 80 communes with less than 5 thousand residents and 70 communes with zero incomes. Every year we have to pay wages to a micro-structure which is paralyzed in these communities. In these communes there are hundreds who are paid and thousands that suffer the lack of projects", said Rama.
Meanwhile, the Minister of State for Local Government Issues, Bledar Cuci considered coordination with all groups of interest for a complete transformation of local government regime as very important. "This will start with efforts to achieve a complete political consensus for the reform, giving to the parliament a primary role in leading this strategy and this process will be accompanied by a wide process of consultation with the citizens, community, representatives of local government and associations that represent them", declared Cuci. /ibna/