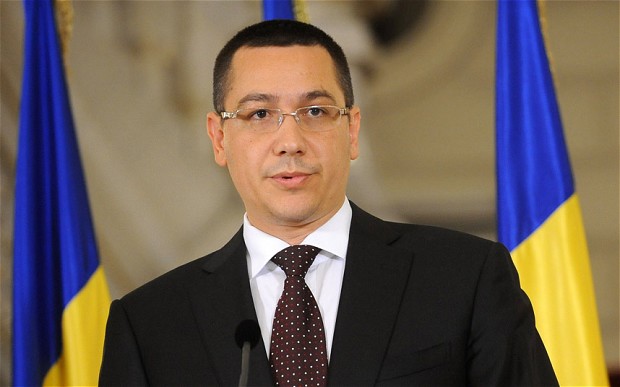 Review by Christos T. Panagopoulos
Romania's Prime Minister, Victor Ponta, announced on Monday a working visit to the Spanish capital of Madrid, where he is scheduled to meet King Juan Carlos I, as well as his counterpart, Mariano Rajoy, according to an Agerpres news report.
Ponta will discuss the reconfirmation of Spain's support for Romania's accession to the border-free Schengen Zone as well as the free liberalisation of the Spanish labour market for Romanian workers as from January 1, 2014 and intensifying bilateral political contacts, with emphasis on ministerial contacts in fields such as the economy, transportation, agriculture, home affairs, justice and labour.
He is also scheduled to meet Chairman of the Madrid Community, home to the largest Romanian community in Spain, Ignacio Gonzalez, as well as Secretary General of the Spanish Socialist Workers' Party (PSOE), Alfredo Perez Rubalcaba.
Featuring high on Ponta's agenda in Spain are also identifying impactful projects with Spanish participation (in infrastructure, telecommunications, renewable energy), winning the interest of Spanish investors as Spain is ranked 8th among foreign investors in Romania, as well as exchanges of experience related to European fund management.
Another important component of the visit is said to be cooperation between Romanian and Spanish authorities in the area of policy development for protecting the Romanian community of Spain.
The working visit is said to be part of the restart of the bilateral political dialogue marked by a visit to Bucharest in 2013 of Spanish Foreign Minister Jose Manuel Garcia-Margallo this year.
The economic component of Ponta's visit to Spain is said to be all the more important as bilateral trade between Romania and Spain has increased four times over the past six years and the volume of Spanish capital investments increased eight times in 2011 from 2004. Bilateral trade was standing at 2.410 billion euros as of December 31, 2012.
Source: Agerpres