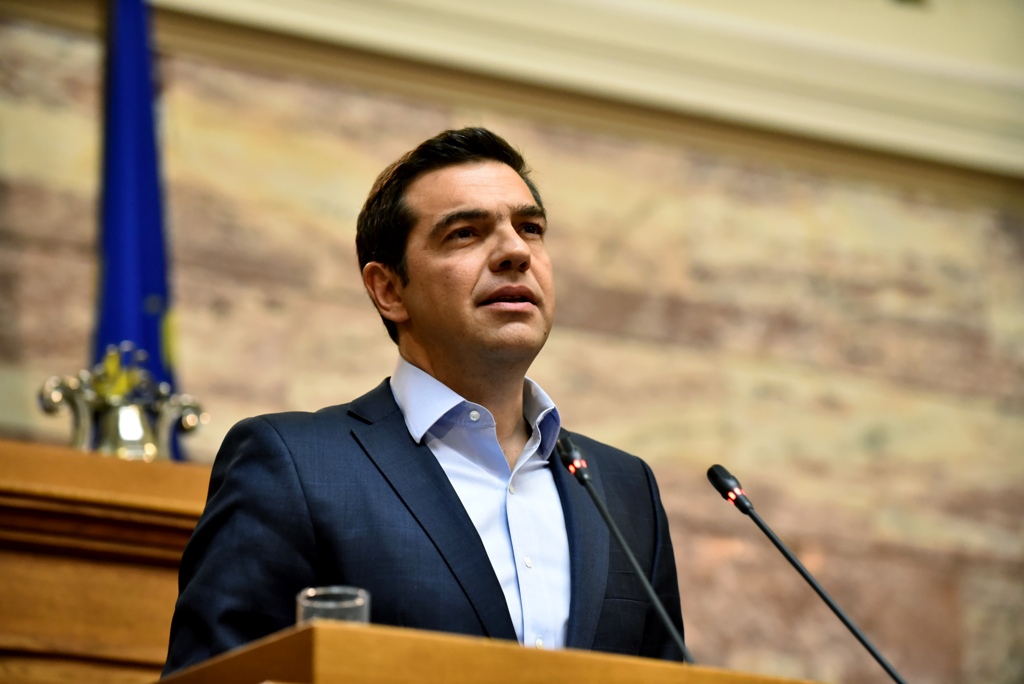 Speaking in parliament on Thursday, Greek Prime Minister Alexis Tsipras appeared pleased with the government, after it persuaded creditors to leave pension cuts out of the 2019 budget.
The PM was speaking ahead of a vote in the House to approve significant social security reductions for 250,000 self-employed individuals and Greek farmers.
Tsipras scolded main opposition leader Kyriacos Mitsotakis for not attending the debate in the House, pointing out rather sarcastically that "he probably took a safer option". The PM also wondered what the opposition will find to criticize him about now that the economy is steadfastly progressing.
He went on to say that the government is protecting pensions, reducing unemployment and returning cash to beneficiaries while also reducing social security contributions and readying to distribute a social dividend. According to Tsipras, as many as 500,000 pensioners will see their pensions increase in 2019 by a minimum of 20 euros per month.
Greece's economic recovery is expected to form a key theme of SYRIZA's campaign to win the general election next year. Tsipras gave a broad outline of this narrative on Thursday when he pointed out that the government's positive measures are its "4th memorandum" with the Greek people, not international creditors.
Moreover, the government appears intent on making support to pensioners a focal point of its future policy, leading to the 2019 polls. The Greek premier hailed the pension reforms undertaken in the past three years, which laid the ground for economic recovery and successfully concluding the bailout program.
"From 2015 to this day, we paid out 748,000 pension benefits amounting to 4.8 billion euros in total, and we have almost met the massive pile of pending applications for retirement bequeathed to us from the previous government," Tsipras said./IBNA