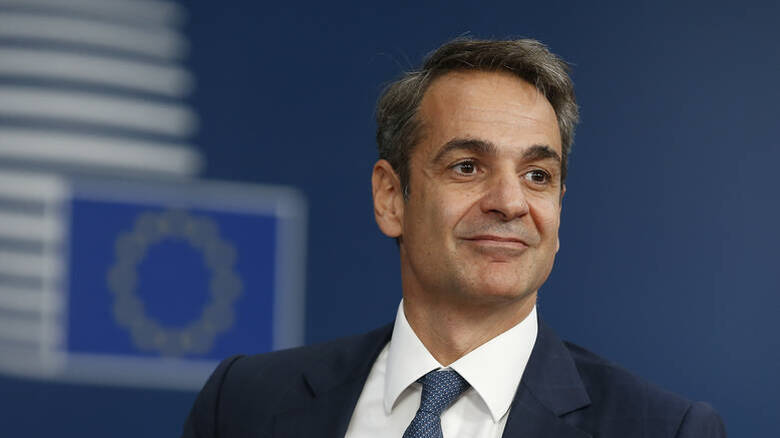 Prime Minister Kyriacos Mitsotakis will hold a much-awaited meeting with US President Donald Trump at the White House on Tuesday evening.
Government sources are "quietly confident" that talks between the two leaders will be positive for Athens, as the Greek side expects some message of support from Trump with regards to rising tensions with Turkey.
Mitsotakis and Trump are scheduled for half an hour of direct talks, after which they will make separate statements to the press, instead of holding a joint press conference.
The Greek PM is the first European leader to travel to Washington since the death of Qasem Soleimani, the senior Iranian commander who was killed in a US airstrike at Baghdad airport in the early hours of Friday. Trump also faces ongoing impeachment process.
Analysts point out that the Greek PM should expect an acknowledgment from Trump of the "strategic importance" of Greece-US relatoons and a confirmation of the Mediterranean country's role as a "pillar of stability" in the wider region.
Nevertheless, it remains to be seen if Mitsotakis's trip to Washington will further serve Athens' foreign policy goal of isolating Turkish president Recep Tayyip Erdogan and securing widespread condemnation of Turkey's "illegal activities" in the Eastern Mediterranean, such as a recent MoU signed between Libya and Turkey mapping out maritime boundaries in the region.
According to observers, while US Congress and State Department support for Greece's condemnation of recent Turkish actions in the Eastern Mediterranean is secure, the same cannot be said for President Trump who has not unequivocally spoken out against Ankara's actions.
Athens will hope to build on the positive momentum following the US Congress' approval of a spending package that includes the Eastern Mediterranean Security and Energy Partnership Act of 2019./ibna