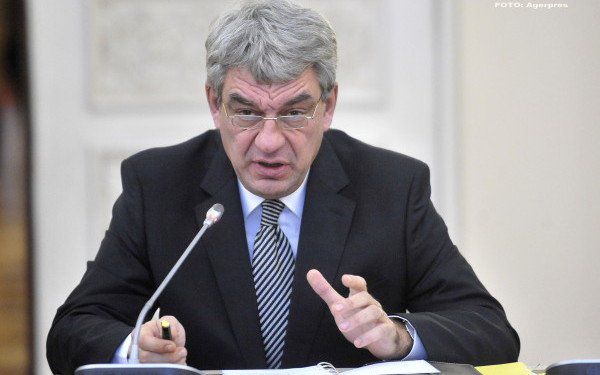 Prime Minister Mihai Tudose has announced on Monday, after the ruling coalition's sitting, that the tax on turnover will not be enforced, mentioning that other means will be found so that the economic players 'who believe they are smarter than the state, are no longer so confident.'
"We are not going to enforce the tax on turnover. I was a little bit too eager and I told you in Brussels that I have seen the simulations and I've decided they cannot be implemented. I made this decision on the basis of discussions and the documents provided by the Finance Minister Ionut Misa. I made the decision on the plane, three hours we discussed and talked about this. Today I submitted to the coalition the arguments on which I have made the decision and I urge you to consider this subject closed," PM Tudose said.
He added that this issue had been included in the governing programme, not as a target, but as means to stop the economic players who "believe they are smarter" than the state.
"In the governing programme it was included not as a target, but as means to attempt avoiding some areas where the economic players believe they outsmart us in this field. Until now they've succeeded, but we will take care that they won't succeed from now on. We will implement and be part of the European Directive of last year on joint efforts of the EU Member States on the unjustified diminishing of the tax base, which also reads that the tax should be paid where the profit is made," the head of the government said.
Tudose added that last week he decided, together with the Finance Ministry and ANAF to conduct a "full integration of the tax system on the agency" and that the state should know, at all times, the money movements and see when the money unjustifiably exit the country. "We have to find a way that, together with our European colleagues, we tax this money."
On the other hand, the Premier said the government will enforce a solidarity tax, most probably, on the high earnings, digi24.ro informs.
"Simulations are ongoing, it is still under analysis. Probably it will be enforced in some way, up from a certain threshold. It will be applied to natural persons, to those who have large earnings, they benefit from lots of things from the state; they would pay a tax of solidarity with the state, above certain earnings, as the state offered them the possibility to earn this money," PM Tudose said.
He added that it hasn't been decided if it will be applied as of next year.
"If the impact will be very small, we are not going to enforce it. If the results are too small, the effort is too high," Tudose said.
The PSD-ALDE coalition leaders have conducted on Monday the weekly evaluation of the Tudose cabinet. One of the key issues was the tax on turnover./IBNA
Source: romaniajournal.ro