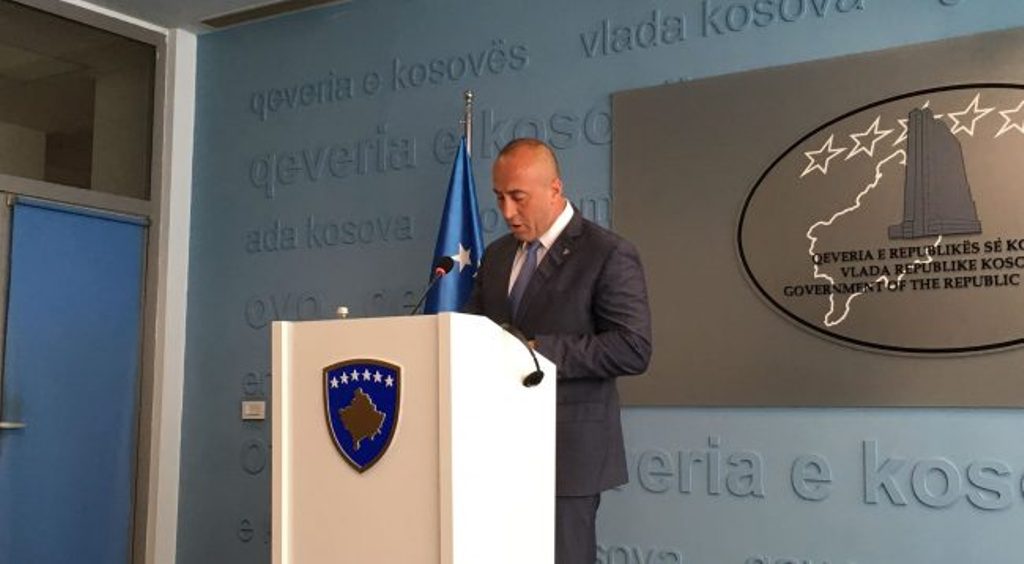 Eight members of the Kosovo Security Force (FSK) have demanded to leave due to the growing threats and pressure exerted on them by Serbia.
Serb authorities have threatened that Serb citizens who participate in other armies, will be given 10 years in prison.
This was the topics that was discussed today in the meeting of the National Security Council, which was called by the Prime Minister of Kosovo, Ramush Haradinaj.
After this meeting, Kosovo's PM declared that the Serbs who are members of FSK are facing pressure by Belgrade.
The head of the government also said that the meeting discussed the actions that need to be taken by Kosovo following this pressure.
In the month of February this year, in Zubin Potok, a municipality in the north of Kosovo, fliers have been distributed where members of FSK were openly threatened.
The fliers were signed by the so called "North Army", which has called for these Serb members of FSK "not to be allowed to live and work in Zubin Potok".
The fliers listed the names of the Serb members of FSK, threatening them that neither Police of Kosovo, nor the municipality can offer them protection.
Kosovo Security Forces have 103 members of the Serb community. /ibna/