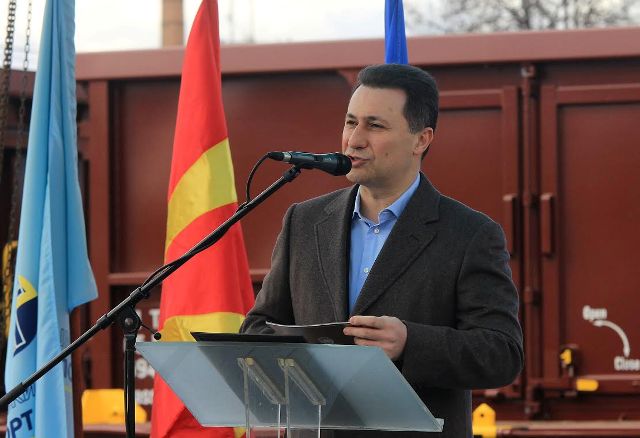 Skopje, March 23, 2015/Independent Balkan News Agency
By Naser Pajaziti
During the weekend, PM Nikola Gruevski has held a tour in FYR Macedonia, being closer to the citizens and promising new economic and social measures. Gruevski has visited Bitola, where he held a rally with the citizens and where he has addressed accusations against Macedonian opposition and its leader, Zoran Zaev.
"We're in front of a new test, for which we have no doubts that we will overcome. We will come up with new strengths in order to build a better future with no people like Zoran Zaev and his sponsors. The people are supporting us", declared Gruevski, adding that the party that he chairs, VMRO-DPMNE knows how to fight for the people and the country.
Gruevski also presented new government measures for employments and social care for the citizens, underlining that these government measures are 'the true bombs for the citizens'.
According to him, the government is introducing new measures to employ young people up to the age of 35 and this offer will be made to companies that will be freed from taxes for the next three years for every young person that they employ.
PM Gruevski and his party will continue this week with meetings with the citizens in reaction of the opposition campaign with the wiretapping scandal. /ibna/