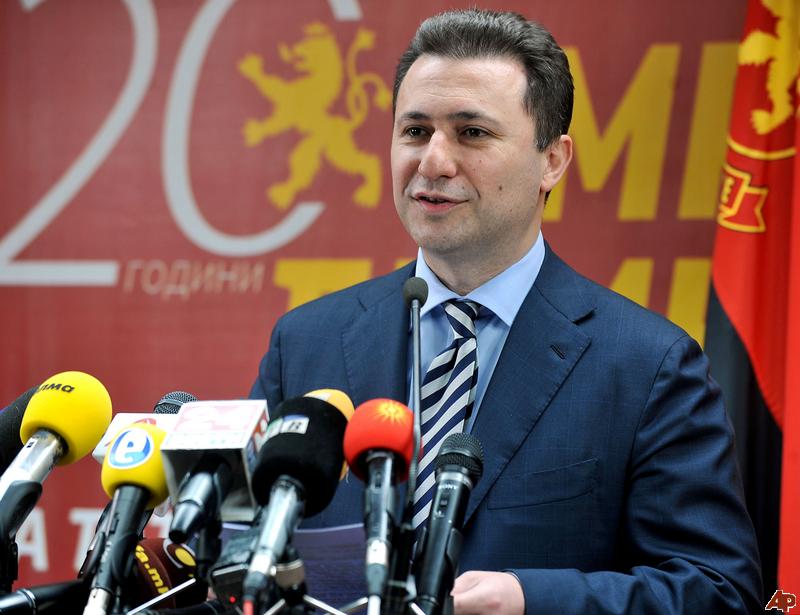 Skopje, March 31, 2014/Independent Balkan News Agency
By Naser Pajaziti
Prime minister and leader of VMRO-DPMNE, Nikola Gruevski challenges the presidential candidate proposed by the opposition, Stevo Pendarovski, by demanding him to publicly detail the issue of the solution of the name dispute with Greece.
Speaking on Sunday from the town of Gevgelia, Gruevski called on the presidential candidate of the opposition to unveil his plan for the resolution of the name dispute.
Gruevski said that Pendarovski is promising the solution of many issues, amongst them, the name dispute with Greece too.
"We know how his mentor wanted to solve the name dispute with Greece and Pendarovski had never distanced himself from him", said Gruevski mentioning as mentor the former president of the country from the social democrat ranks, Branko Crvenkovski from 2004 until 2009.
According to Gruevski, Pendarovski is now declaring that he will resolve the name dispute issue, "but let us hear how he's planning to do this".
"In case he avoids this answer, then we will conclude that he agrees with the positioning of his mentor, Branko Crnvenkovski, who had accepted the change of name", said Gruevski.
In his campaign, presidential opposition nominee, Stevo Pendarovski has not talked a lot about the name dispute issue.
According to him, the name dispute must enjoy internal compromise and unity between all political forces, in order to then negotiate a solution which would not affect the constitutional name of the country and the change of language and identity. /ibna/