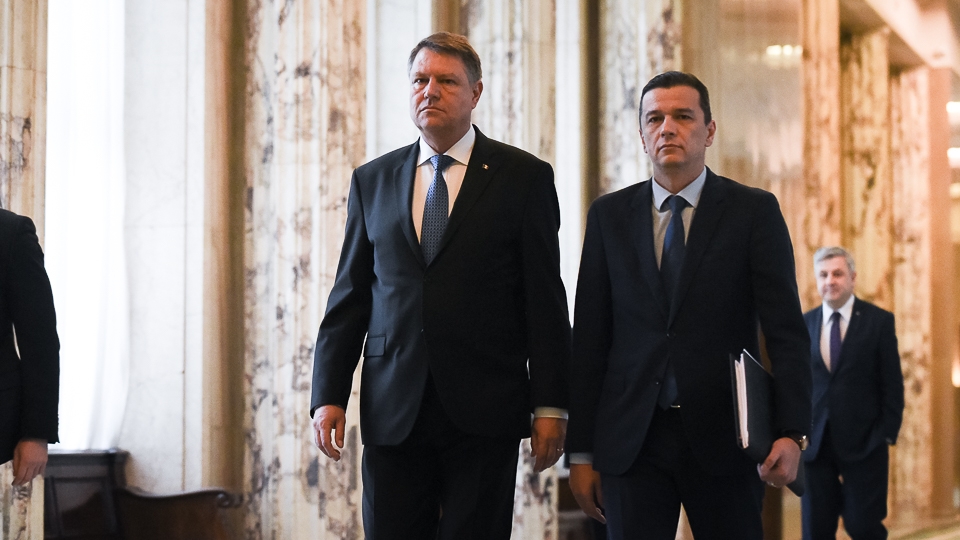 Prime Minister Sorin Grindeanu said on Wednesday, at Victoria Palace, he has met President Klaus Iohannis and said he has a common viewpoint with the president regarding the European issues.
Grindeanu will leave on Wednesday for Brussels to attend a meeting of European Socialist leaders and has scheduled bilateral meetings with the Austrian Chancellor, the French President and with Luxembourg's Prime Minister and the Prime Minister of the Czech Republic.
"I had a discussion with President Iohannis, we have a common point of view," the Prime Minister said, answering the questions from journalists.
Asked whether it was a phone conversation or a live discussion, he said: "We had a discussion. I've met the president."
Romania will be represented at the Spring European Council in Brussels during March 9-10 by President Klaus Iohannis.
Both Iohannis and Grindeanu stated lately they oppose the idea of a multi-speed Europe./IBNA